We like to think that anyone can save on their mobile bill by changing their mobile habits.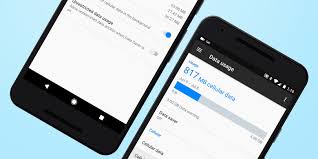 One big way to save is to ask if you can reduce mobile data in android by restricting background data and limiting how much mobile data you use every moment. It is worth knowing that despite your best efforts, some apps may continue to use data in the background even when you don't have them open. There are many android apps that, without your knowledge, will go ahead and connect to your cellular network even when the app is closed.
Basically, background data means that an app is using data even when you are not actively using the app. We'll walk through how to turn off background data for your apps on android . This will stop any background app refreshes, so you will have to actively open your apps to retrieve any notifications.
How to stop apps from running in the background.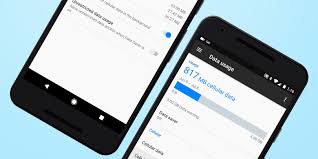 Open settings and tap data usage
Scroll down to view a list of your android apps sorted by data usage (or tap cellular data usage to view them). Tap an app to check out detailed usage statistics. This is where you can restrict background data for individual apps.
Tap the apps you don't want to connect to mobile data and restrict app background data.
Content created and supplied by: felloh_01 (via Opera News )