The commonly used social media platform, Facebook, has been challenged by the issue of user privacy. Cyber Bulling has been very common in this application. Posted posts could be viewed by anyone and anyone could drop a comment, whether good or abusive.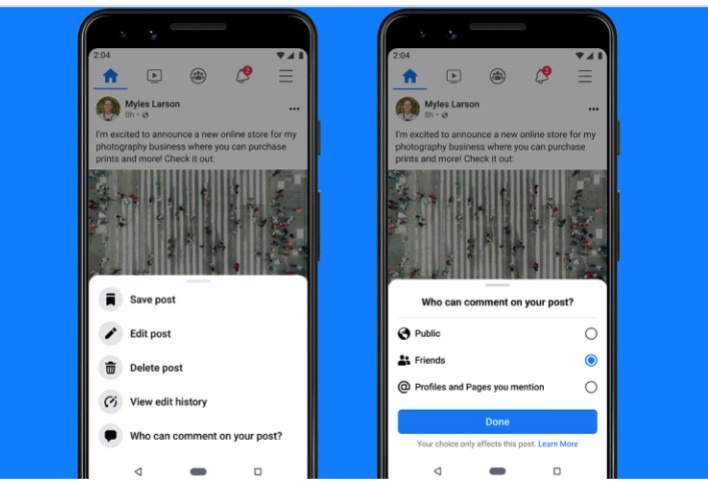 Many people, mostly celebrities have at one time fallen victims of cyberbullying on Facebook. Some suicide cases have been caused by cyberbullying on Facebook. The good news is that Cyberbullying is never going to become a problem again on Facebook.
Just recently after Twitter had introduced this feature, Facebook saw it wise to consider it. This feature enables users to control whoever can view or comment on their post. This was arrived at to limit cyberbullying which has become rampant in Facebook.
You can now limit your commenting audience to a single post. Many celebrities including Marcus Rashford appreciated this feature. Upgrade to the latest app to get this feature.
Content created and supplied by: thebadwhysk (via Opera News )