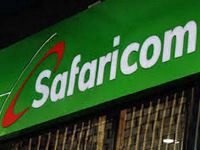 Millions of Safaricom data bundle subscribers can now have reasons to smile with free 500MB. This will enable you to connect with your loved ones and even boost your online business today.The 500MB data is a Safaricom offer to all its users and that you can't be charged any amount of money. This is just but a rare opportunity for onlines users as this good news may have come at a time when you less expect to happen.
It's with no doubt that mega opportunities like this won't be allowed to pass your doors and that this is your chance today to grab it.
Normally, 500MB data bundle can cost you as high as Kes 350 depending on the current package offer. However, this has completely lowered all your purchase cost to zero and that you'll be able to save your cash for other needs and emergencies.
Today, this article walks you stepwise on how you can grab the free 500MB noting that you can acquire this multiple times using different Safaricom lines.
Procedures
1, visit the Google play store in your mobile device and search "MySafaricom App."
2, Click on "download" and then install it in your mobile device. Please note that the line you you want to use is in your phone as "SIM 1" for dual SIM phones.
3, After being installed, you shall shortly receive a Safaricom code which is a 4-digit number. Feed in to verify your number.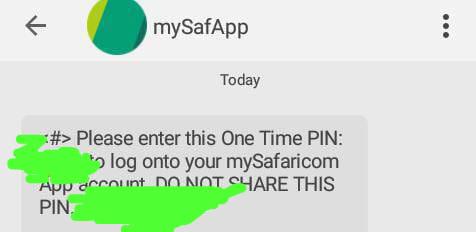 (Message source: Safaricom MysafApp)
4, As soon as you feed in the code, Safaricom will send you a message confirming to you that your line has been gifted with free 500MB and it expires after 3 days.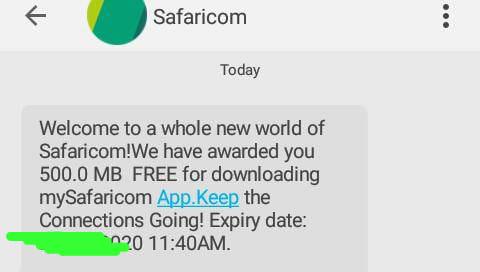 (Message Source: Safaricom)
Please note that you can change your mobile number and uninstall the app to be awarded the 500MB by following the same steps. Share and follow for more.
Content created and supplied by: Business_KE (via Opera News )