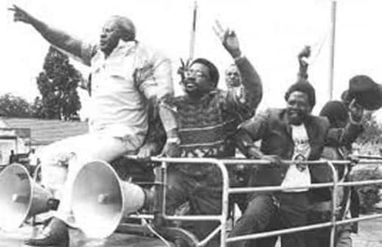 By Wahome Thuku
AS soon as I step into the hotel, Isaack Ngigi Kinyaiti Endarasha waves at me. I walk to the table where he is seated with an elderly man. I immediately, guess the other man is Kago. His full name is Juliu Maina Kago.
He is my guest for the day, Isaack is only our contact person.Kago's story is as interesting as the man himself. In fact I don't take long to notice his high sense of humour and open mindedness.
Kago 70, hails from Karatina in Mathira, Nyeri County. His Gikuyu accent is distinct. But the setting of his story is in Nyamakima where he has worked as a driver for hire all his life.
Kago is the man who drove the historic Toyota Stout pick up carrying political luminaries Martin Shikuku, James Orengo and others, for a FORD rally at Kamukunji in a real dare-devil operation. And the devil he dared responded appropriately.
Today I am meeting him to hear the story on how the mission, started and ended and the aftermath. Just that.
As soon as we settle down for a cup of tea and the interview, Kago and I immediately disagree on the exact date when it all happened. It's normal for Nyerian's to disagree at the first instance regardless of age difference.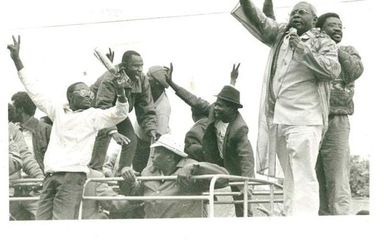 Kago says it was November 16, 1992. I strongly disagree. It can't have been November 1992, because the first multiparty elections were held in December that year and FORD movement had already disintegrated to Ford Kenya and Ford Asili and DP.
But Kago insists, repeating 7 times that it was November 1992. "I am the one who drove the car, I know what I am saying," he quips in that Nyerian
arrogance.
I allow him have the way. Later I confirm from the Standard library that it was actually 16th November 1991. In fact the pictures and the story was Standard headline on November 17, 1991.
That clears historical misrepresentation by media houses and political analysts that the event was Saba Saba demonstrations on July 7, 1990. Far from it.
The rest of Kago's story is collaborated by media reports published the following day. Other than the dates mix up, his memory is intact so I allow him to tell it: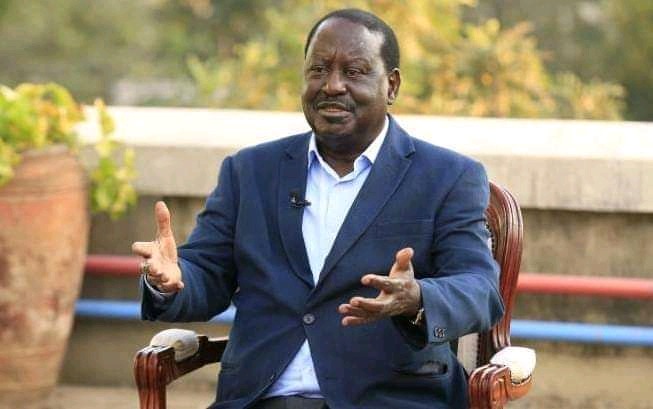 This particular Toyota Stout belonged to a man called Gachu, a well-known businessman at Nyamakima who comes from Muranga.
At that time, I was only a driver for hire in Nyamakima area and a friend to GachuOn November 15, I took the vehicle fir service at Kariokor, where it was also fitted with the loud speakers to participate in the procession.
Gachu was a friend to Martin Shikuku and that was how the vehicle got involved. We all knew it was a dangerous mission.
However, after the vehicle had been prepared for the job Gachu the owner disappeared with the keys. He had developed cold feet and didn't want himself or the vehicle involved in the procession.
There were no mobile phones then and no way to trace him. But another plan worked just fine. I had another friend called Edward (now deceased).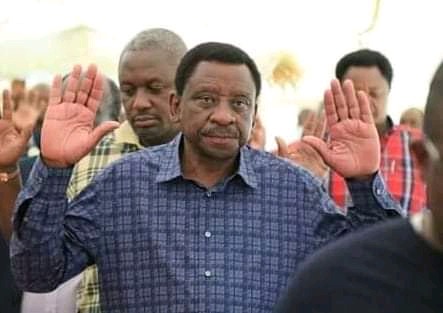 He had a similar vehicle Toyota Stout. With my experience, I knew the keys for one Toyota Stout could start another one. So we borrowed the keys from Edward to start Gachu's vehicle and it worked.
On 16th November 1992 (now confirmed to have been 1991) I took the vehicle at around 4am and drove to Kariokor area where the Equity Bank is now located. I was to pick Matiba's people.
From there, we drove to the Ford Offices somewhere towards Lovington. (At that time FORD was the only opposition movement). I hid the vehicle in the office premises as we waited for other Ford leaders to arrive.
At around 10am we drove to the petrol station at Kileleshwa. There we were joined by Orengo, Shikuku and other figureheads. We gathered there, waiting for the leaders to give us directions.
I remember approaching Orengo for some little money for breakfast and he gave me 40 shillings.
From there, we drove to the US Embassy at the Moi Avenue. (This was the ill-fated embassy which was bombed in 1998, it stood where you now called
bomb blast site).
By then it had become clear that we were being trailed and monitored by special branch officers. At the embassy, we were joined by more FORD supporters as we prepared to drive to Kamukunji grounds for a Ford rally.
The route map was to go down Haile Selassie Avenue, Landies Road and then down to Kamukunji.
In the cabin of the pick-up I was sited with one Michael Wariara The convoy then started driving slowly down towards Wakulima Market. We were in a convoy of several vehicles.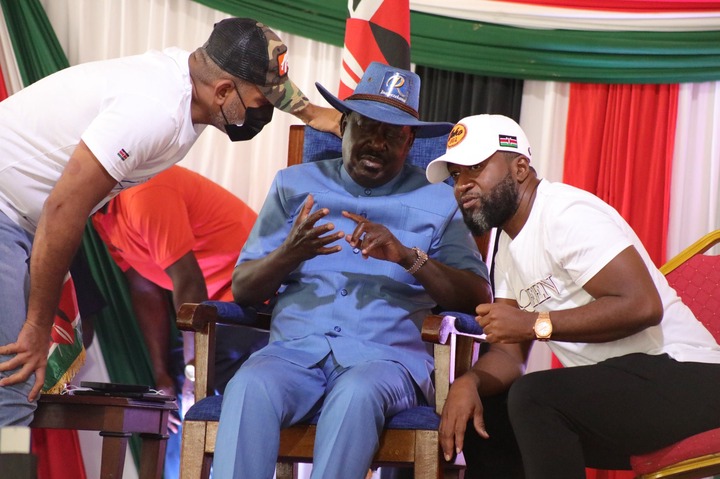 Right at the Wakulima Roundabout, we stopped, Orengo and Shikuku boarded my truck. I saw Paul Muite across the road, being driven in a Prado.
Muite alighted from his car and as he was starting to cross the road to board my car, he was arrested immediately by plainclothes police officers.
(I checked the media reports then and confirmed that indeed, Muite was the first politician to be arrested that day at that exact spot near which Kago described. He was actually being driven in a Pajero).
As we headed down towards Kamukunji, I handed a megaphone to Shikuku and Wariara gave another one to Orengo. By that time there was a building up crowd.
Shikuku and Orengo started shouting Ford…Ford, waving two finger salute from the back of the vehicle. The crowd responded in the same way.
As we entered Kamukunji, we found dozens of anti-riot police officers in full combat gear lying on the ground completely sealing off the field. There was no way we could access the grounds. I couldn't drive in.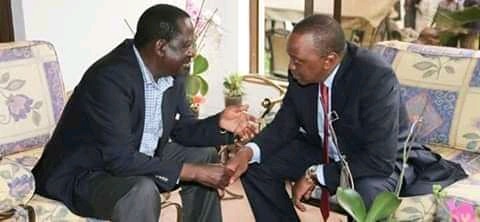 Besides the multitude had increased. Shikuku and the other leaders decided to address the people from there. After brief speeches we started driving towards Jogoo Road.
At the City Stadium roundabout, a police officer shot at me. I just saw him aim and fire. Luckily for me, the bullet hit the fuel tank. Orengo and Shikuku took cover inside the vehicle as we sped off.
Along the way they shouted Ford and the people responded in wild cheers. We got to Donholm then we headed to Umoja and parked on the roadside.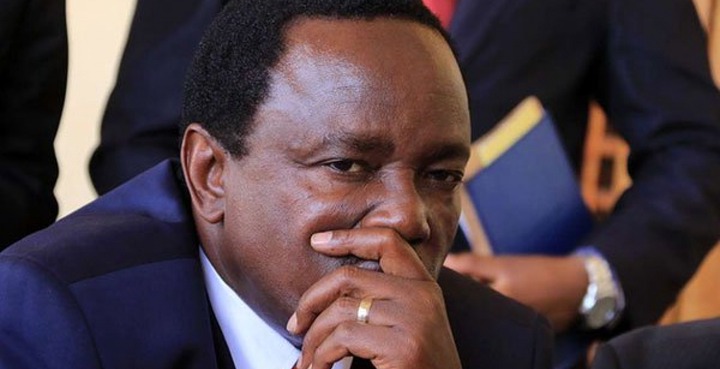 It was at this point that I alighted and went to talk to Shikuku about the payments for the job. I still remember what he told me, "wewe tutaongea serikali ikiingia mikononi mwetu" (we will discuss the payments when we finally take over the government).
I remove the car keys and disappeared. Shikuku and Orengo also left and the other leaders dispersed. I left the vehicle at that spot and took a matatu to a friend's house.
All the others went in different directions. (Media reports indicate that it was after this that Shikuku, Orengo, Masinde Muliro and other leaders were arrested)
Kago continues: -
After a few hours, we drove back to the spot with the friend and found the vehicle surrounded by GSU officers. We couldn't go closer or show any
association with it. The vehicle was then towed and taken to Milimani.
I went back to Nyamakima and then to Kariobangi with some friends to celebrate our success. I went home at midnight to find my wife very worried, since I had left her at dawn that day.
The worst was yet to come. The following day, Kenya Times a Kanu owned daily newspaper, published my photo on the front page, together with Shikuku. The photo must have been taken at Umoja when I was discussing payments with him.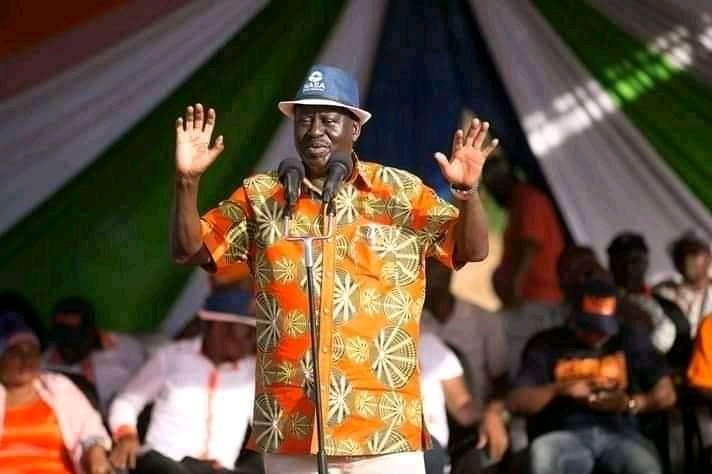 I knew I was now a wanted person. Most of the people in Nyamakima knew me, even the police officers who worked in that side of town. They would easily get me.
I decided to run away and take cover. For about two weeks, I would leave my house at dawn and head to Thika. I would spend the entire day at Kabati and Makongo, hiding there to avoid arrest. Sometimes I would spend the night there and other times I would return home in Nairobi.
As days went by I got broke and couldn't continue hiding. I decided to spend my days at Nyamakima doing what I did best.
One mid-morning, as I was resting at Gachu's shop, CID officers just walked in and arrested me effortlessly.
They didn't need anyone to identify me for them, they knew me very well. I was taken to Kamukunji Police Station and for five days, I went through hell. I was given a dog's beating. Police officers would beat me as a combined effort using clubs, whips, kicks, slaps…anything.
They appeared interested in knowing how much I had been paid by Shikuku and Orengo.
For five days, they interrogated me about money.
I was given a worse beating that Rev Timothy Njoya. They would pull my hair and rain kicks and slaps on me like a punching bag. The only reason they could not kill me was because everyone knew where I was locked up.
They would ask me, "unakubali kuangusha serikali ya mzee na wewe hakuna pesa,"
I would be driven to Nyati House, tortured for hours then taken back to Kamukunji. During the beating I got an injury on my elbow and had to seek treatment at Kenyatta Hospital.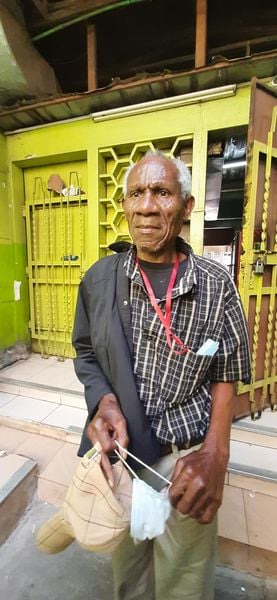 On the fifth day, I was taken to the CID headquarters near the present EACC offices. There I was to meet the CID director Noah arap Too. As I waited at the holding area to be ushered to his office, several senior police officers came to chat me up.
They were very happy and excited about what "we" had done. They gave me a lot of money, as a token of appreciation. I didn't expect that. Some gave me 100 bob, others 200 – telling me "well done. What you did has saved a lot of Kenyans"
By the time I was entering Too's office, I had almost 7,000. I felt very happy and appreciated. Their gestures relieved the pain.
The officers also hinted to me that I would be released that day, that the then US Ambassador Smith Hemstone had intervened and demanded for our release.
Too was a very angry man. When I entered his office, he was sitting on an elevated platform. He looked at me and asked the officers, " why didn't you kill this one? Such a small man from Nyeri and you allow him to attempt to bring down Mzee's government"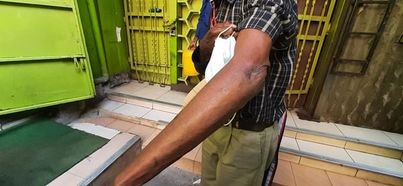 After interrogation about my role and about money, he ordered that I be set free. He told them to open the gates and allow me out. I walked out very fast, and headed back to Nyamakima.
I reunited with people who were surprised to see me. I resumed my driving work and was never arrested or interrogated again over the mater. Later, I worked briefly in Matiba's campaigns as a driver and also running errands for him in Nairobi and Mombasa.
Today, I am still engaged in transport business in Gikomba area. I never got to meet Shikuku or Orengo again after that and I never got anything out of my role that day.
The historical Toyota Stout was sold to Paul Muite. I understood he purchased it for something between 400 and 500k. I never got anything out of the proceeds.
Content created and supplied by: Homenews247 (via Opera News )
Opera News is a free to use platform and the views and opinions expressed herein are solely those of the author and do not represent, reflect or express the views of Opera News. Any/all written content and images displayed are provided by the blogger/author, appear herein as submitted by the blogger/author and are unedited by Opera News. Opera News does not consent to nor does it condone the posting of any content that violates the rights (including the copyrights) of any third party, nor content that may malign, inter alia, any religion, ethnic group, organization, gender, company, or individual. Opera News furthermore does not condone the use of our platform for the purposes encouraging/endorsing hate speech, violation of human rights and/or utterances of a defamatory nature. If the content contained herein violates any of your rights, including those of copyright, and/or violates any the above mentioned factors, you are requested to immediately notify us using via the following email address operanews-external(at)opera.com and/or report the article using the available reporting functionality built into our Platform See More