Kit Mikayi is a rock formation of about 120 m high situated in Kisumu county.It is about 1 km from Kisumu-Bondo road.Kit Mikayi is a luo language meaning,'the Stone of the first wife(woman).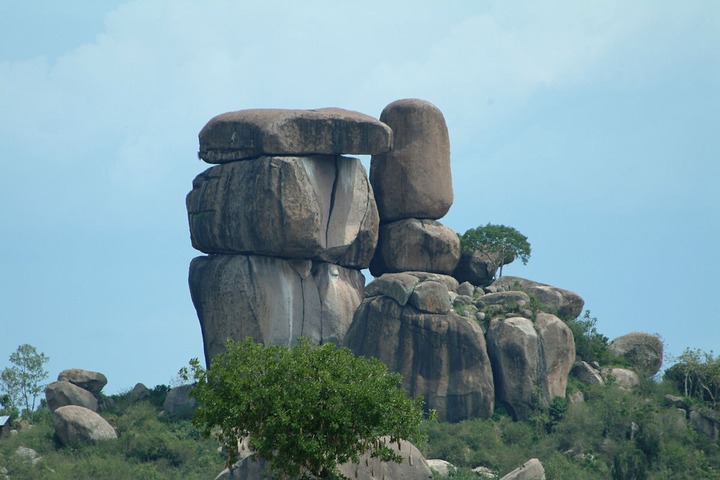 The legend behind Kit mikayi , which is a luo dilect meaning 'the Stone of the first wife ' is that: Long time ago,there was an old man by the name Ngeso who was in a great love with the stone.Every morning he could wake up and go to the cave inside the stone and stay there for the whole day.As a result,this would force his wife to bring him food there both breakfast and lunch everyday.
The old man became seriously in love with this stone to an extent that when people asked his wife of his whereabouts ,she would tell them that he has gone to his first wife( Mikayi) hence the stone of the first wife ( kit Mikayi).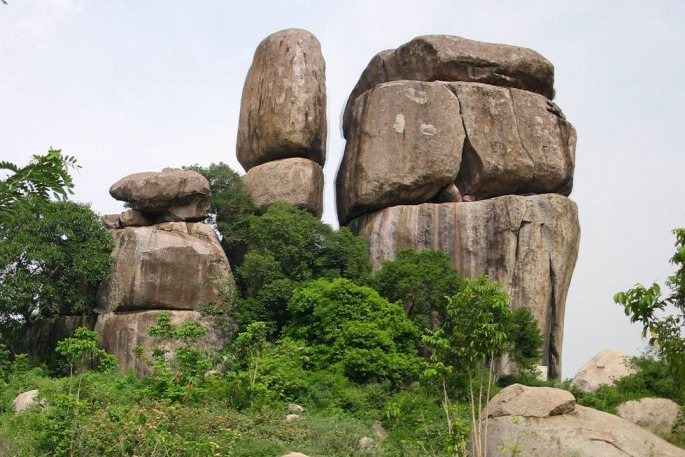 An explanation of the shape of this unique stone is that,it represents the luo cultural polygamous family which had the first house (Mikayi) built to the central part of the homestead.On the right side was a second wife's house called 'nyachira' and finally the third wife's house to the left side who was known as 'Reru.'
The rock is again seen to have an extended nuclear family whereby the father (Ngeso) being the middle stone followed by the heavy Mikayi (first wife) then Nyachira ( second wife) then followed by Reru ( the third wife). Further infront was a child representing Simba ( house for the first born boy in the homestead).
What is the significance of the stone?
For a long period of time,this stone has been a sacred place for the villagers to worship especially in times of trouble
Content created and supplied by: Ajumbohjnr (via Opera News )