Knife Angel by Alfie Bradley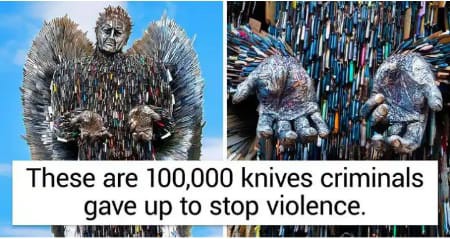 The sculpture is made up of 100,000 knives criminals gave up to put an end to violence. The knives were surrendered to knife bins around the UK and police came by collecting. This sculpture was created to educate people on how dangerous weapons are when used to commit crime
The passer through walls by Jean Marais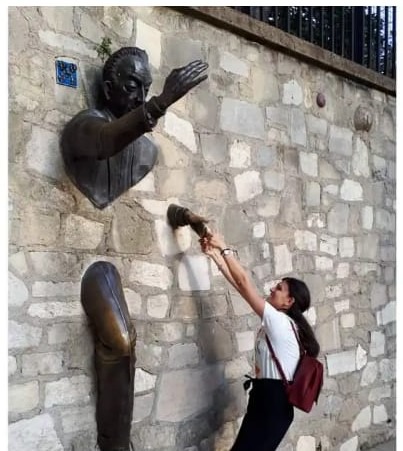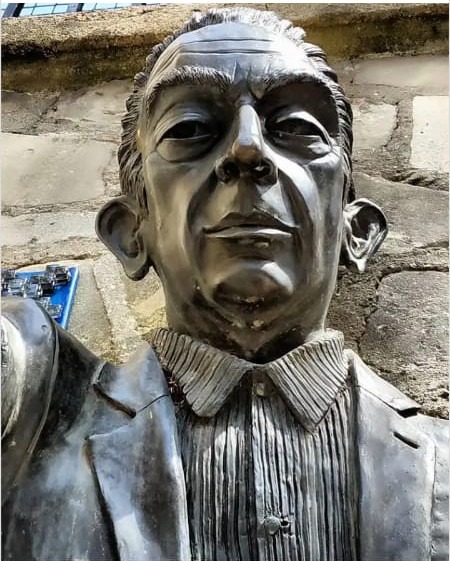 When you just take a look at this sculpture you might thinks is just an ordinary sculpture for entertainment or other purposes; however there is a story behind it which is described in a famous novel. In the book by Marcel Ayme explains how a certain office worker discovers that he has powers the he can pass through walls. He uses his powers for bad reasons and he is imprisoned, he manages to escape but at one point he loses his powers and gets stuck in the wall.
Building Bridges by Lorenzo Quinn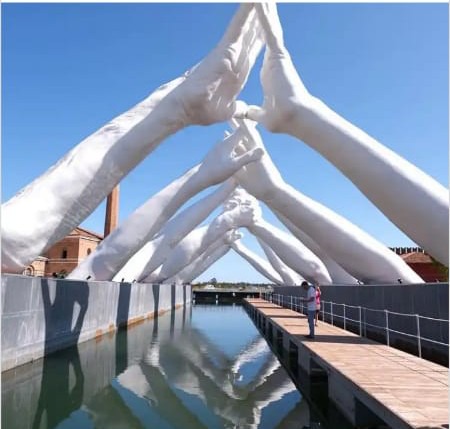 This might look like a piece of art to ordinary people but it has its own meaning. Lorenzo Quinn was trying to show the world those elements the makes the world a better place, and they include love, faith, hope, wisdom, help and friendship. All these six elements are represented by this 6 pairs of hands that also build a bridge together.
The man who measure the clouds by Jan Fabre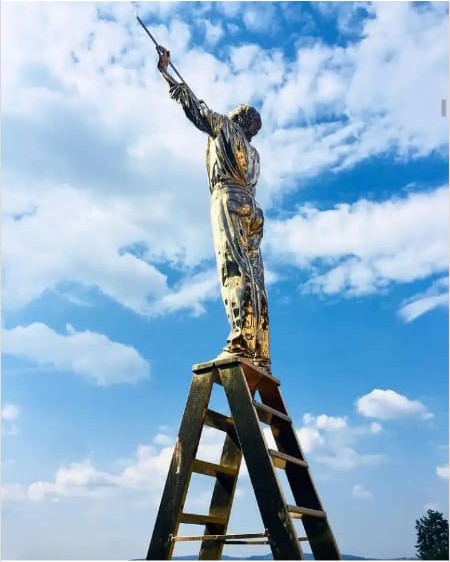 The sculpture is 29.5 feet long or nine meters from the ground. It is part of 2019 Venice art Biennale and it shows viewers a man who tries to do the impossible. It can be interpreted as a person's desperate attempt to make the impossible possible.
Inertia and Bankers by Jason Decaires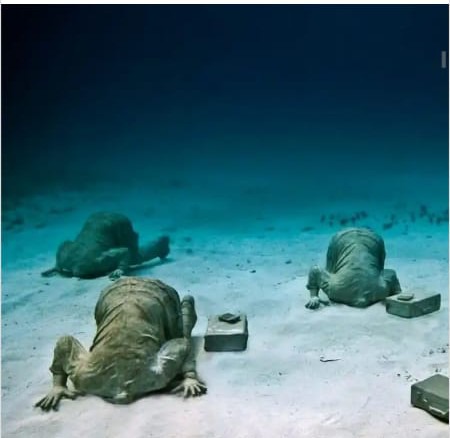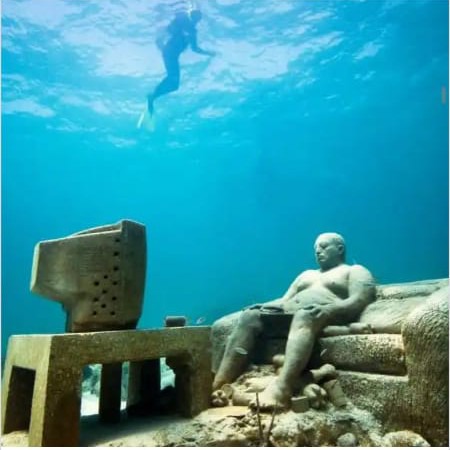 There are a lot of sculptures underwater world wide designed by Jason Decaires and he tries to attract attention to global climatic change and what we can do to save the world. This sculpture of a guy watching TV tackles social issues and call for our responsibility; it also reveals the most acute problem of modern society like being obsessed with material wealth and being exposed to mass media's influence
Absorbed by Light by Gali Lucas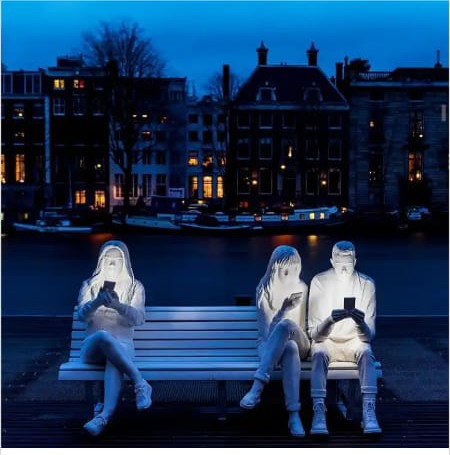 It's true that technology and inventions have brought about changes that some are good and some are just negative. For example this sculpture shows some 3 people who are absorbed by their phone lights that they cannot even notice each other. This means that technology has connected us in some way but has also disconnected us in other ways. You can clearly see this next time you take a walk in the night.
Trains to Life, Trains to Death by Frank Meisler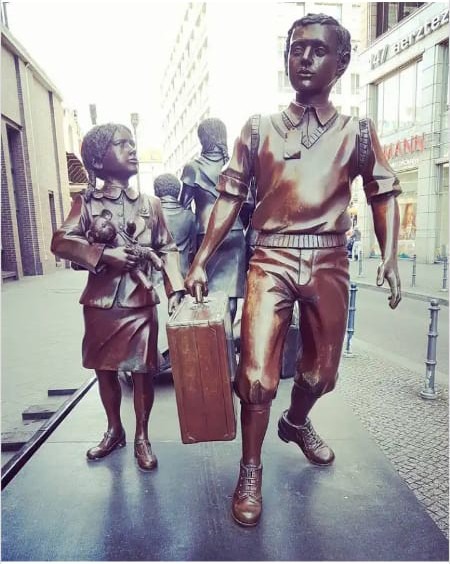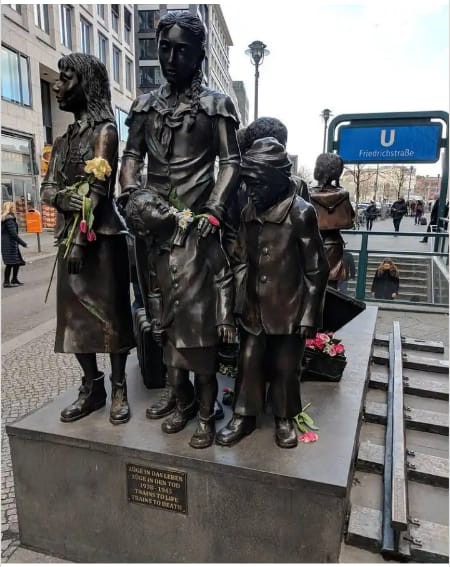 This sculpture has two parts and both concentrates on the same story. They commemorate children whose lives were saved and taken during the holocaust. On one part, the children are in dark bronze and on the other part; there is a boy and a girl in light bronze. The dark bronze side commemorates those kids who were sent to concentration camps and later lost their lives; they were a total of 1.6 million Jewish kids. On the other side of light bronze kids, pays tribute to those 10,000 children who were saved and transported to England
Content created and supplied by: BenRCtheCreator (via Opera News )