A pen carries further than a loaded cannon, and the price is very steep too. Some pen collectors consider pens to be much more like a piece of art, painting, or sculpture, every detail is made skillfully with a lot of precision, to them, pens are more like a status symbol. Such a pen is Fulgor Nocturnus, which was sold for a staggering $8 million at an event in China.
Fulgor Nocturnus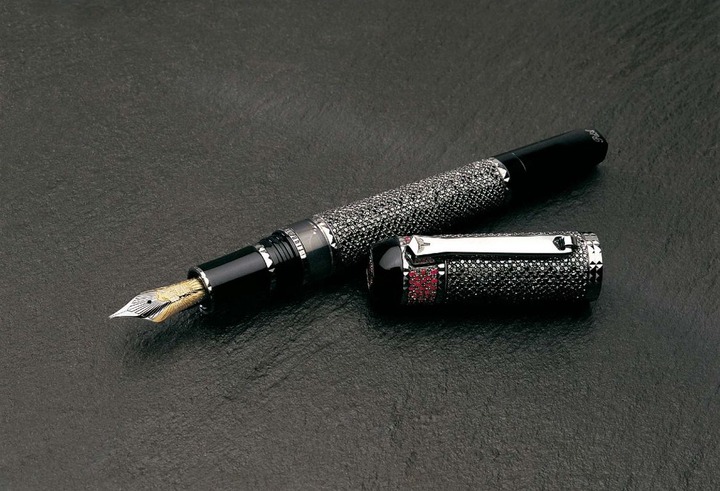 The Structural Design
The structure of the Fulgor is based on the Phi, a golden ratio, where the cap of the pen and its barrel are equivalent to the phi ratio of 1.618 when the pen is closed. The fascinating feature about this ratio is that its visually present in most natural objects and creations. From the galaxy to the human body i.e. fingerprints, eye structure, etc. It is often referred to as the World's Most Beautiful Number. Renaissance artists commonly referred to it as the divine proportion. Recreating such a feature on a pen will definitely call for a mastery of skills and artistry.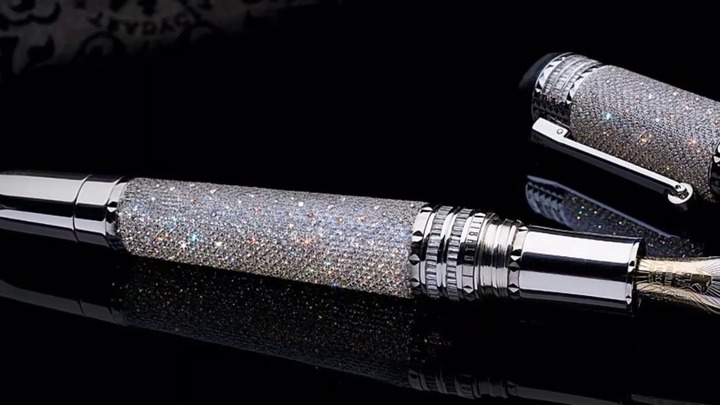 The beauty feature and the thought process in the creation of the Fulgor isn't the only reason for its hefty price. The pen is made of 925 black diamonds and 123 pieces of rubies. To further cement the price of production of this pen, note that a 1-carat piece of black diamond retails at $5000 while rubies sell at $1,000,000 per carat. The pen's nib is made of gold to enhance durability.
The word Fulgor means radiance while Nocturnus means visible during night time. The exterior structure of this pen is definitely a piece of jewelry that will radiate its shine in the dark.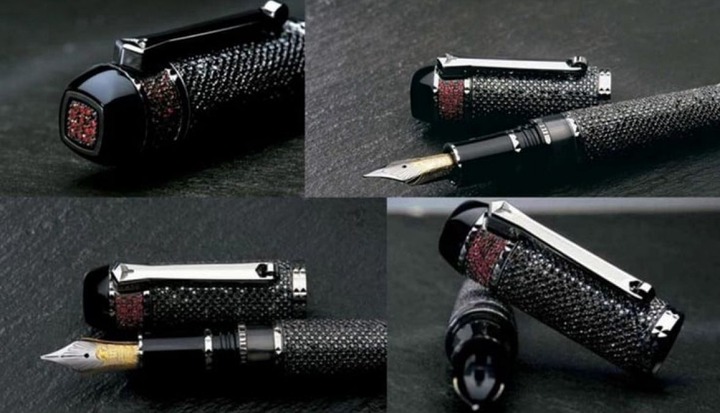 Content created and supplied by: AlphaDave (via Opera News )