Rock balancing or stone balancing is an art, discipline, or hobby in which rocks are naturally balanced on top of one another in various positions without the use of adhesives, wires, supports, rings or any other contraptions which would help maintain the construction's balance.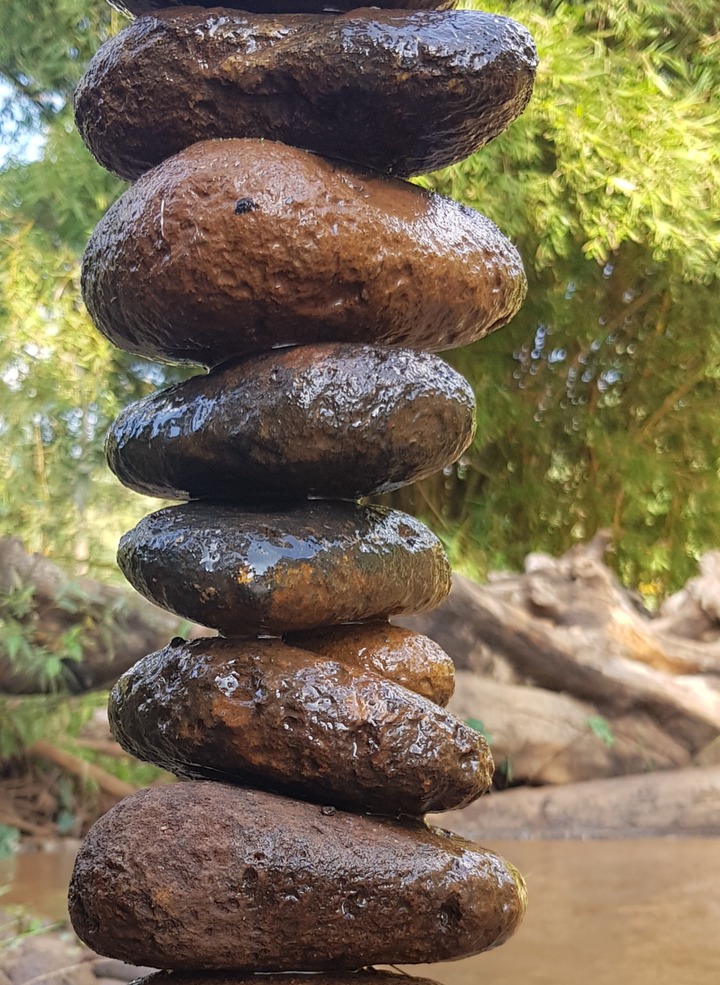 So long as we expirience gravity, it becomes a common denominator when evisioning the art of rock balancing when we are able to identify the right contact spots between rocks thus might be able to explain in its own way why some of these structures appear to defy every law of physics.It in itself the art creates an attraction that creates an aura which is plesant for the eye. Its done as a form of expression like music, poetry, writing, football,etc. Its envisioned by originality, uniqueness and creativity. The balancing of stones is an elementary kind of creation, not unlike the building of sand castles. The movement of so many stones can cause erosion, damage animal ecosystems, disrupt river flow, and confuse hikers, who depend on sanctioned cairns for navigation in places without clear trails. Some have been used to mark trails or as a flagpost also known as cairns.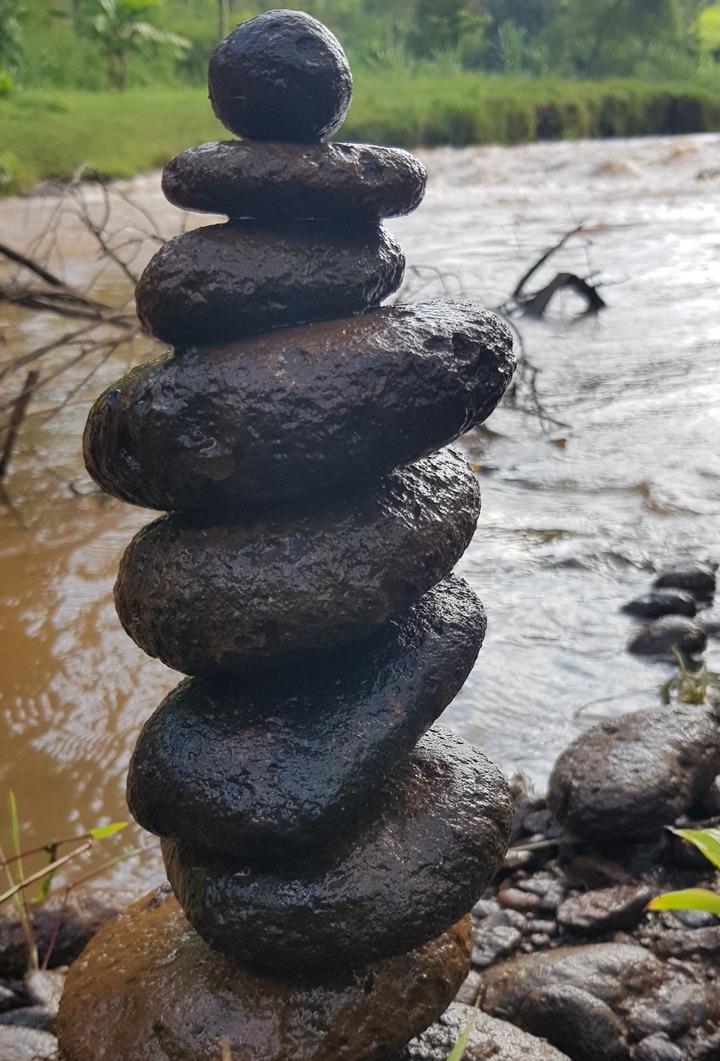 The balancing of stones requires a good selection of stones with the right shape and size. This may take alot of time thus requires patience with a positive mind but always leaves a lasting impression to the viewer. The rock balancer may work for free or for pay, as an individual or in a group, and their intents and the audiences' interpretations may vary given the situation or the venue.
Content created and supplied by: Ngugih (via Opera News )