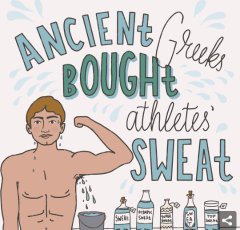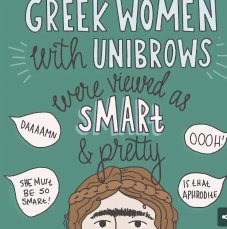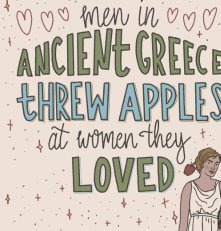 According to history the ancient Greece and Romanians were the craziest people in ancient times.
Apple in your face.
In ancient Greece,men would throw apples at women they were in love with. It was considered to be asort of marriage proposal. I wonder how many women got hit in the head because they weren't looking.
Smart uni-brow.
Ancient Greeks considered the uni-brow a sign of intelligence and beauty. Woman who did not have them actually drew a uni-brow on with make up.
Idiots
In ancient Greece, the word "idiot " was used to describe people who weren't involved in politics. It was very important for people to be involved and contribute. People saw those who didn't care about politics as selfish. They called these people"idiotes" which stems from "idios" . Idios means the self.
Selling sweat.
After an athlete competed, they would get rubbed down with olive oil, dirt and sweat off their skin. They would bottle these scrapings and sell this. The skin scraping and sweat of athletes were thought to be powerfully anti inflammatory. This was considered a luxury and people paid a lot for them.
Content created and supplied by: Cederzd (via Opera News )