Minicheps, just 25 ye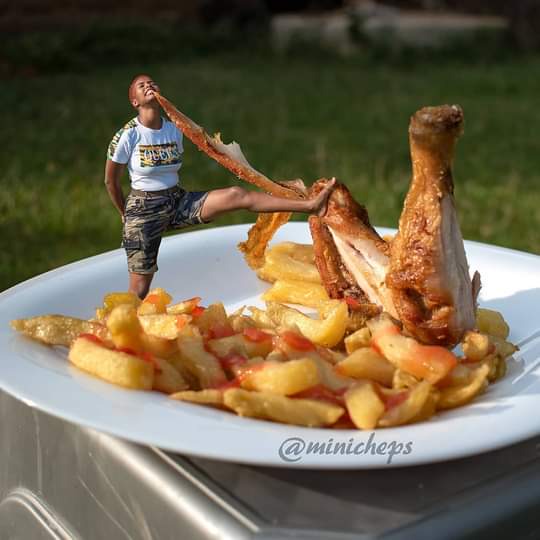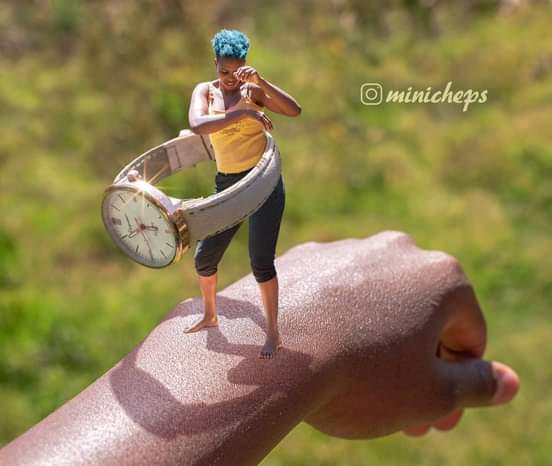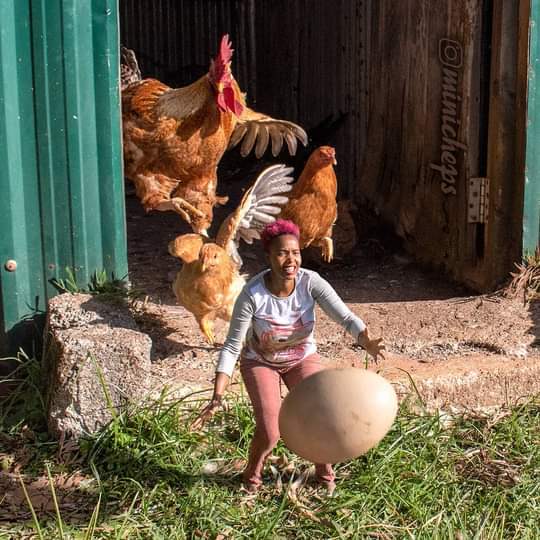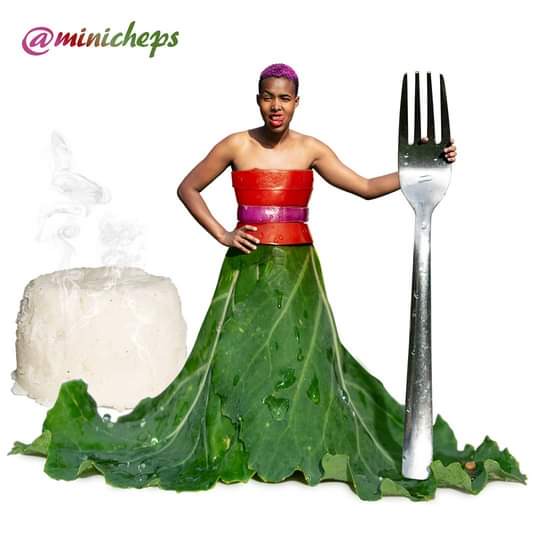 ars of age has won all the attention on social media through her creativity.The lady in her photos has been original and using humor to express her message to her social media friends.The photos are now circulating and doing rounds and She has thanked her social media friends for the immense support and encouragement they are giving her in her work of art.
The talented photographer through a photo She posted on her facebook page eating chips and chicken, has attracted more followers of her creative art.She posted "This is how I'm enjoying the love you guys have shown me, I love you all back".I was determined to reply everyone until for the first time I couldn't keep up.May you all be refreshed the same way you have refreshed me.I salute you.
She also called upon her facebook friends who enjoy her creativity to help her grow by sharing, tagging and following her @minicheps, #kenyanmeme and #publicity254.
The photographer is also loquacious, garrulous and babbling in her forte.Her followers have promised to support her to showcase her talent and prowess by contacting bigger companies like Coca-Cola, Colgate and Kenchic.She meets all the requirements of a brand ambassador through her adeptness.Her work is absolutely eyecatching.She is the next millionaire with this talent She possess and I also join the group supporting her and wishing her the best
Content created and supplied by: KennedySafari!!! (via Opera News )