3000 Vacant Positions In The National Police Service
The deputy inspector general was today gracing a food donation activity carried out by Ahadi Kenya Trust or the people living with disabilities.After some police quiting the service, the Deputy Inspector General of police Edward Mbugua has announced vacant positions. The Inspector general has aired out that there are 3000 Vacant positions that need to be filled.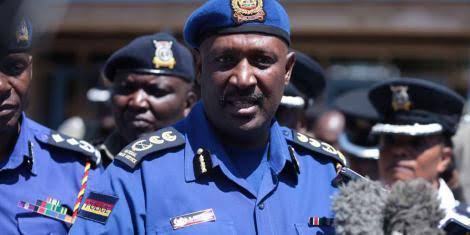 The inspector General speaking in Murang'a said that, the police service have been facing challanges over the shortages. This has caused difficulties in the day to day activities in the service. Due to this, the government will recruit more officers in this financial year to fill the positions.
Edward said that, the number of police has decreased due to retirement, some resigning and others dying due to various reasons. Due to this, it has caused the pressure for the need to recruit more officers. However, this has not been met due to the fact that there is no adequate funds to fund the same.
During his speech, the Deputy Inspector General said that the officers should deliver their services adequately. Those in the service should not fake a reason that they cannot serve well due to the numbers. Due to this, an officer who fails to do this will be sent home and further face disciplinary action.
Community policing has also been encouraged by the inspector. He says that this has proven to reduce the police work load. The police have however promised to deliver their services adequately.
Content created and supplied by: BrannyK (via Opera News )