Why you should not call Odumeje a fake Pastor - Mcgoshen
Did You Call Odumeje a Fake Pastor? You Need to Read This! - Mcgoshen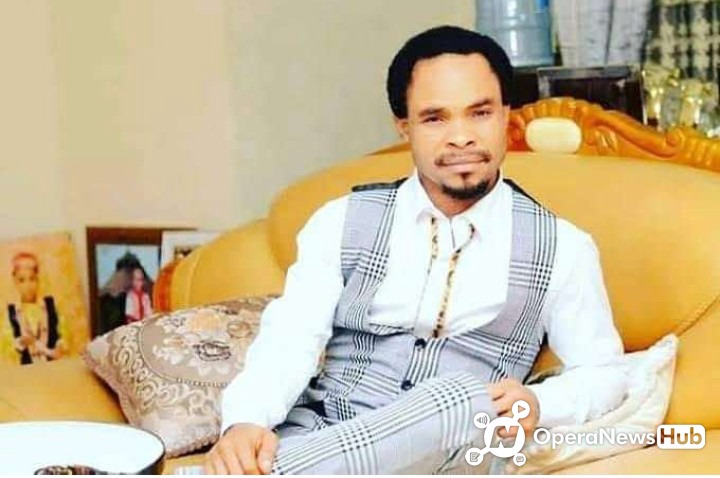 Mcgoshen Ndubuisi Onwunzo took to Igboist facebook group on Monday 11th May 2020 to speak about those who keep saying that pastor Chukwuemeka Odumeje aka The Lion is a fake pastor while following other underground fake pastors.
He said that so many Christians keep posting all sort of bad contents about Odumeje which is every wrong being that Pastors are human like us we don't expect them to be just perfect like God.
He said that the only crime Odumeje might have committed is his inability to make use of God vocabulary and his love for casual wears because we expect every normal pastor to wear decent cloth forgetting that the cloths which is physical doesn't matter in the sight of God.
He said that he grew up in the church and from his own experience that odumeje have not done half of what other Pastors do behind the scene.
He said that while other Pastors are just after their own stomach infrastructure buying private jets, building schools that the church members won't be able to attend, Odumeje was busy sharing money and food to the poor, giving money to fire victims and building roads.
He went further to say that Odumeje has been a good husband to his wife and a loving father to his children while some other pastors are busy looking for female church members to exploit sexually.
He said that while other Pastors move around with armed men, odumeje case is quite different because he moved around with street boys and girls which might have been the reason why he is been referred to as fake but that made her the likes of some.
He went ahead to point out some Pastors who collect money from members just for nothing in the name of selling mantle and olive oil and even stated that some pastors have been banned from entering other countries for fraud and yet nobody is talking about them.
Related News
Photos of Pastors Who Were Caught Publicly Doing Evil
2020-07-04 19:53:18
Continue reading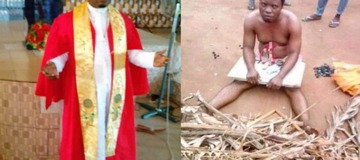 Remembering Nigerian Evil Pastor Who Only Does Deliverance For Only Naked Women
2020-07-08 20:52:23
Continue reading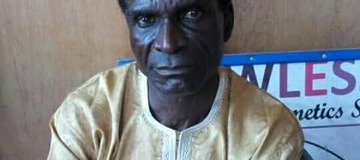 May God Have Mercy: Meet 3 Pastors Who Were Arrested For Impregnating Their Daughters
2020-07-10 04:17:17
Continue reading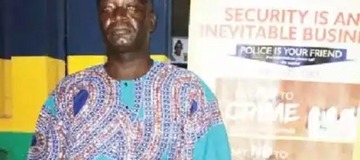 Remembering The 44-yr old Deformed Woman Used by Pastors for Fake Miracle
2020-07-07 04:38:10
Continue reading
Why would you want to poison an innocent boy who is still serving? Pastor asks his wife. (fiction)
2020-07-11 21:10:18
Continue reading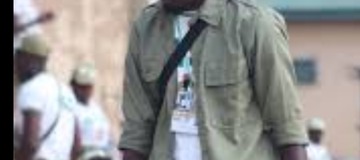 Our Pastor Gives Us 7 Days Fasting Secretly Sleeps With My Wife Man Weeps
2020-07-13 05:42:37
Continue reading