Covid-19 arrived in Kenya in March and since then many Kenyans have been greatly affected. Most people have lost their loved one to the disease as many others are still fighting for their lives. However, we can never know when, how and where death will come striking at our doorsteps. It is an inevitable and unalterable event. But it is painful when we lose our close loved ones leaving a gap in our hearts that will never be filled.
It is so sad and indeed painful as a famous Uasin Gishu Statistics Officer,Munene who has succumbed to Covid-19. The Weza news took to their Facebook account and announced the sad and sudden news. They wrote,
"Uasin Gishu Statistics Officer is no more. Covid-19 is real. RIP Munene."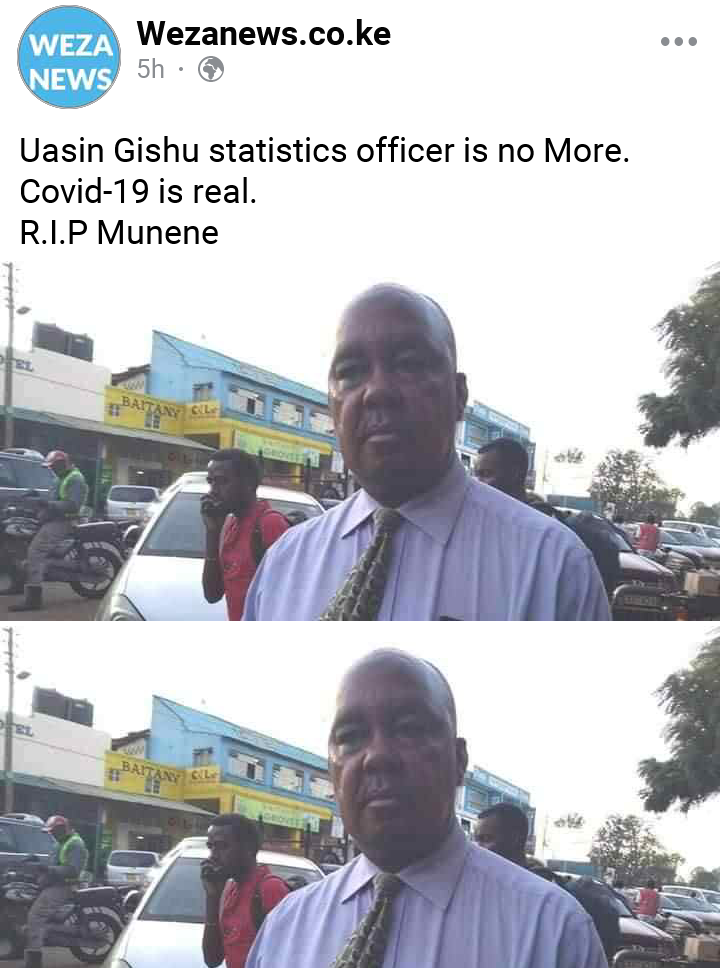 We send our heartfelt condolences to the bereaved family and close friends. We pray and hope that they find strength and peace during this hard time. May his soul rest in peace.
Content created and supplied by: SnipperBossRoni (via Opera News )