Nothing feels bad like having more than one disease in your body. The body always gets tired of taking many tablets and injections. This is always the point where many people become tired of life and wish that God should take them early.
However, it is a different case for Serah Muthoni who is 47 years old. Serah is HIV positive and also battling with cancer. When the covid 19 pandemic came, she got scared because she knew that this period was to be her death season.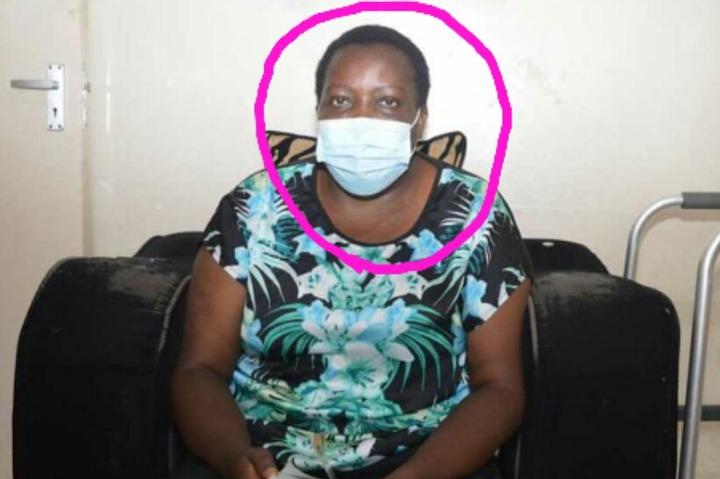 (Photo| courtesy)
On october eighth when she went for her normal chemotherapy treatment, she developed a very bad cold and a friend adviced her to go for covid 19 testing. She was then told by the doctor that her immunity was 0.4 and the normal immunity is 1 and above. She could therefore not go through her chemotherapy and was taken to a Cancer centre.
At the cancer centre her Covid 19 status came out that she was positive and was transfered to Nakuru level 5 for isolation. At the hospital, she was weak, she could not walk. She was admitted for seven days where sometimes she was put on an oxygen machine for a whole night.
She was then discharged to self isolate at home where she finished the session and tested negative for covid 19. She went for her normal chemotherapy and doctors were scared of seeing her and even wore two masks while handling her.
Serah is currently at home, she eats well, drinks alot of water and eats alot of fruits. Her message is that let us all stay safe from both the viruses, HIV and Covid 19. She has lived with HIV for the past 27 years.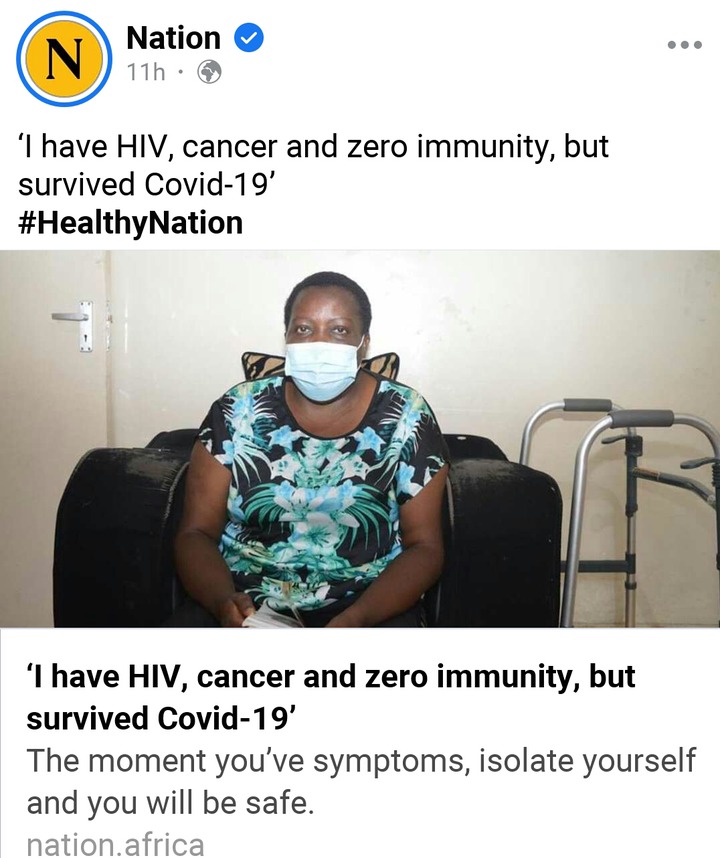 (Photo| courtesy)
Content created and supplied by: Obedee (via Opera News )