Air hostess is known as flight attendant or cabin crew whose work is to ensure the safety and comfort of the passengers in the cabin is good throughout the flight. This job is one of the well paying such that it can motivate someone to apply for it.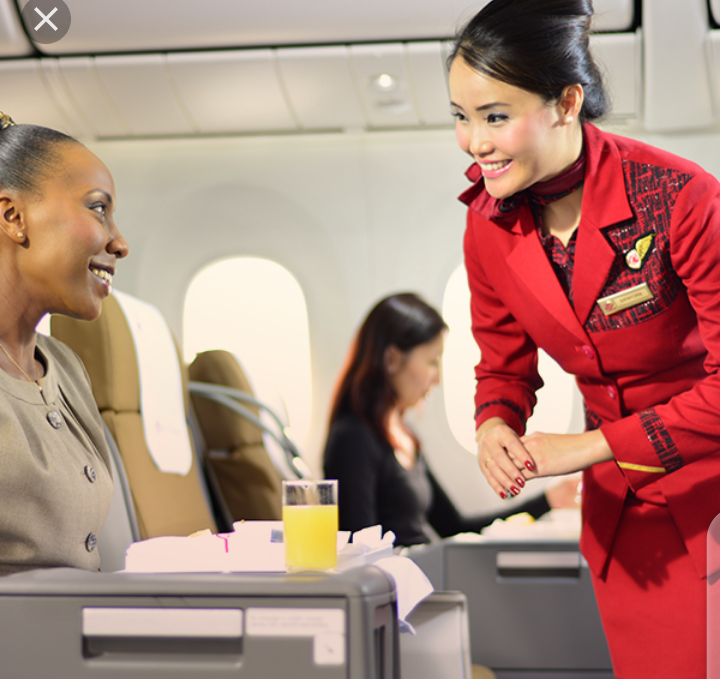 I know you will love the job and would like to apply for it but you have to qualify in the following,
1.Have a Kenya Certificate of Secondary Education mean Grade C+ (Plus).
2.Be atlist of 21 years of age.
3.Minimum height of 5.4 fit for ladies and 5.6 fit for men.
4. Have a good experience in swimming.
5. Atlist speak 5 languages from different countries with english and swahili languages.
Here are some of the roles these air hostess/stewards.
1. Assist the passengers throughout the deplaning process by ensuring they are safely in their seats as the plane descends.
2.They review emergency and safety procedures prior to take off. They also fill passenger request and serve them food beverages and attend to the sick passengers.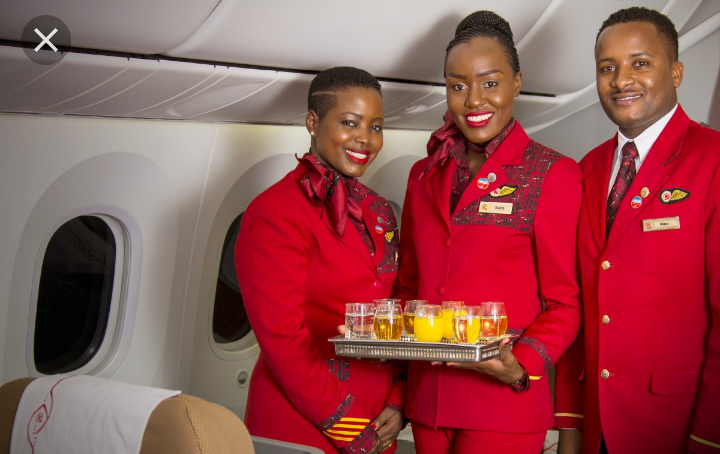 3.They complete a pre-flight check which includes testing and that all safety equipments are in good condition and working.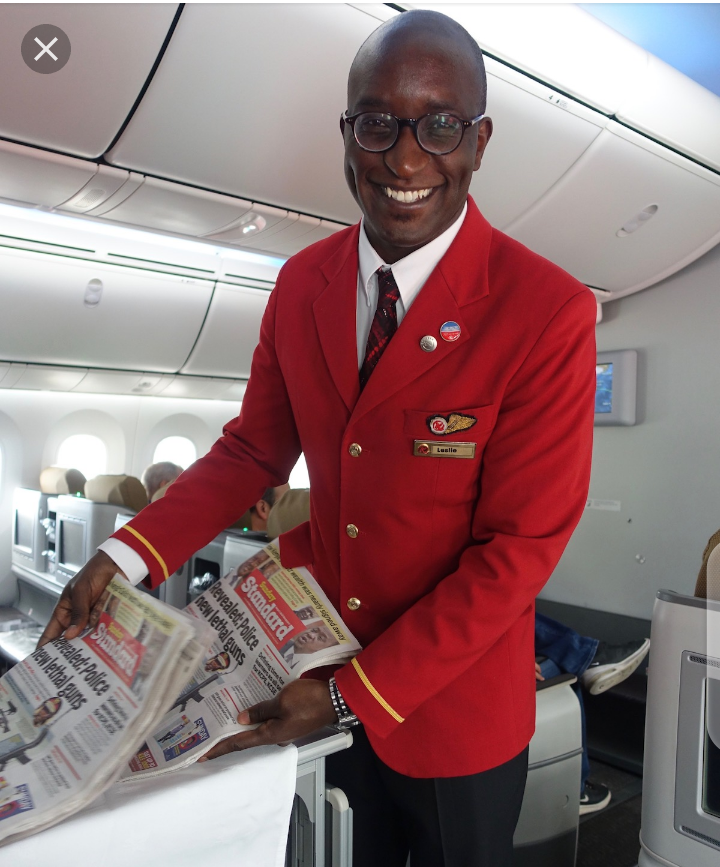 Employed Kenyan air hostess and stewards earn up to Kshs 50,000 to 162,000 depending on the level of expertise and other accrued benefits
Content created and supplied by: Jafarmuzik (via Opera News )