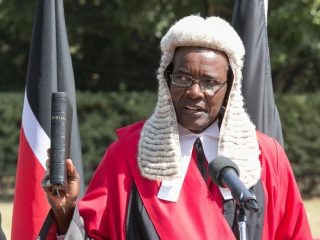 After the retirement of the former Chief Justice in Kenya last December, the position was left vacant for new applicants. It was a surprise that some of the top judges who worked with the former CJ didn't show interest in the position.
From the recent report, 10 applicants have been shortlisted for the position, they will have to go through the interview process and the most competent judge will be appointment as the next CJ. May may do not know how much the chief justice earns.
As reported by the standard, the head of judges in kenya earns a gross monthly salary of between Sh990,000 to over Sh 1.3million excluding benefits like medical insurance, house allowance, travel allowances, sitting allowances among many other benefits.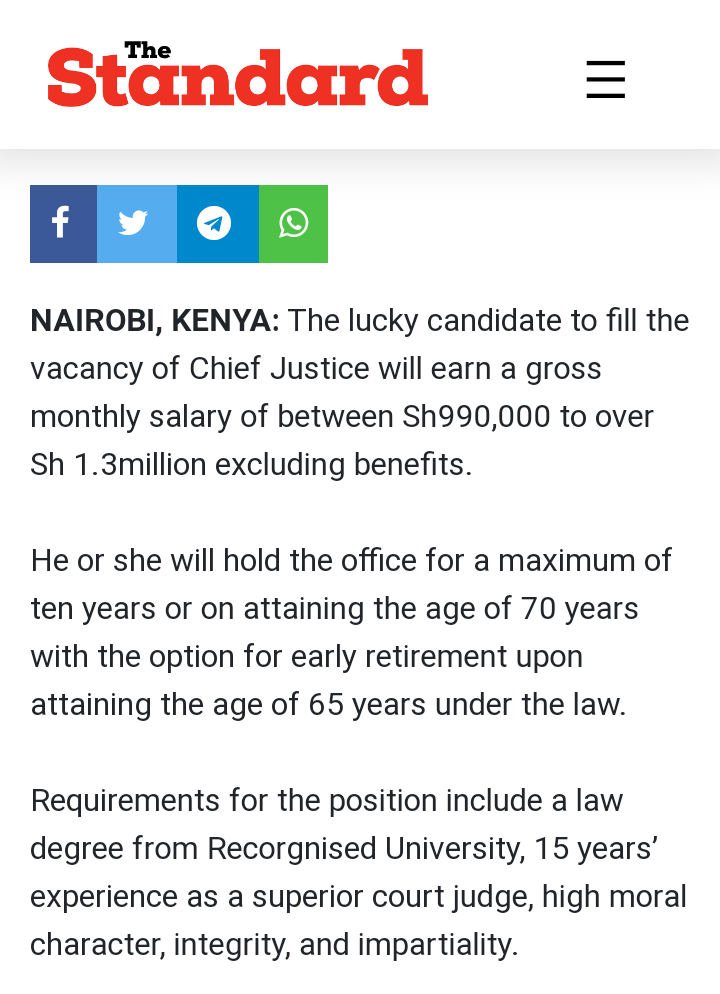 The next appointed CJ will hold the office for a maximum of ten years, but he or she may retire early upon attaining the age of 70 years, the CJ my choose an early retirement upon attaining the age of 65 years under the Kenyan law.
Since the position was left vacant, justice Philomena Mwilu who is acting on that capacity adverticed the position, among the key requirements for the opening is a law degree from Recorgnised University, 15 years of experience as a superior court judge, high integrity, moral character and impartiality.
It is one of the top positions in kenya since the CJ heads a key arm of government that is ment to work independently.
Content created and supplied by: Mbakajo (via Opera News )