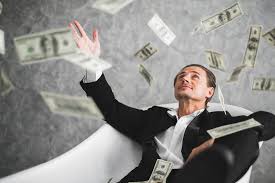 all self made millionaires had to start somewhere. much of their transformation from ordinary to seven figure status has been attributed by rich people habits.Daily habits dictate how successful or unsuccessful you will be in your life.change your habits, change your life.
1.they read consistently
the rich would rather be educated than entertained.they read to acquire or maintain knowledge.they tend to read biographies of successful people, self help or personal development books and history books.
2.they tend to exercise
75% of the rich people aerobically exercise 30 minutes or more each day. these includes running , jogging, walking or biking. these exercises are not only good for the body but better for the brain.
3.they hang out with other successful people.
you are only as successful as those you frequently associate with. the rich are always on the lookout for individuals who are goal oriented, optimistic, enthusiastic, and who have an overall positive mental outlook.
4. they volunteer
many self made millionaires turn to charity. this is why so many rich people volunteer for charitable organisations, civic groups, or trade groups.it helps them expand their network of other success minded people.
5.they tend to pursue their own goals
pursuing your own goals and dreams creates the greatest long term happiness and results in the greatest accumulation of wealth.passion makes work fun.
6.they sleep at least seven hours a night.
sleep is crucial to success. sleep accomplishes so many things behind the scenes including memory formation.
7.have multiple sources of income.
self made millionaires do not rely on one singular source of income. they develop multiple streams.
three seemed to be the magic number. add at least three streams of income. these might include real estate rentals, stock market investments and part ownership in a side business.
8.they find and check in with their mentors.
finding a mentor puts you on the fast track to wealth accumulation. success mentors do more than simply influence your life in some positive way. they actively participate in your success by teaching you what to do and what not to do.
9.they tend to help others succeed
they tend to help other success minded individuals to move forward in achieving their goals and dreams .no one realizes success without a team of other successful people.
10.rich people are always positive minded
long term success is only possible when you have a positive mental outlook.positivity was a hallmark of all the self made millionaires.
11.they do not follow the herd.
we so desire to blend in, to acclimate to society, to be a part of the herd, that will do almost anything to avoid standing out in a crowd.
failure to separate yourself from the herd is why most people never achieve success.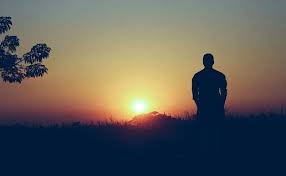 Content created and supplied by: de_vancy (via Opera News )