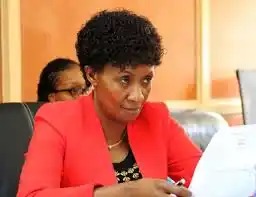 Since the largest Teachers employers in Kenya, Teachers Service Commission (TSC ) announced the promotional posts, Teachers countrywide heeded to the call and applied for the post. And, earlier last week, the applicants that met the promotional guidelines and requirements were shortlisted ready for the interview.
The promotional interviews began on Monday 9th, February, 2021. However, there have been concerns about the marking scheme that is currently being used during those interviews. This is because the marking scheme seems unfair to teachers who teach in 'small schools' but it seems to favour teachers who teach in 'big schools' in regards to their perfomance in Kenya Certificate of Secondary Examinations, KCSE.
According to the marking scheme currently used, if your mean for the last three years is low then your ratings during the interview will be poor. For a teacher with a mean of 11 (A-) and above, they are awarded a maximum of 20 marks whereas a teacher with a mean of 2 ( D-) is awarded one mark only. This means that teachers is 'small schools' with a mean of 2 and below will be grabbed of their competitive powers against their conterparts in ' big schools'.
Most subcounty schools receive low performing students who perform below average while those schools in extra county and National receive the A's students hence their performance is highly rated too. The TSC should find an equality ground for teachers countrywide.
Another area of concern is the improvement index. Teachers who have recorded a positive improvement of 2 and above are being awarded 20 marks. Hence, as long as there's an improvement in your mean, chances are that you will find a chance for promotion.
Content created and supplied by: LeahNjeri1 (via Opera News )