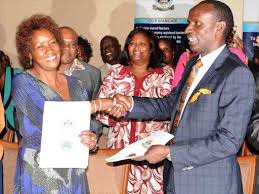 Today,the Teachers Service Commission has escalated its efforts to ensure that the teachers are well equipped with informations from the Commision.The social media platforms such as Twitter and Facebook have been of great help to the teachers.These platforms have made it easier for them to quickly get the informations on time thus reducing delays in responses.For instance,when TSC advertises any vacancies on promotions and new employments,almost all the teachers know by the end of the day.
The digitisation of the services by the commission will greatly relieve the teachers from the tedious journeys to Nairobi inorder to sort out even a single problem.In many occasions have the teachers cried foul of the Insurance Companies sneaking deductions in their slips without their consent.This among other grievances will now be solved at the comfort of the teachers' smartphones.Monday 1st becomes the day of the full beginning of the migrations for teachers to the Commission's E-Platform.Besides that,the teachers have until 30th April to register their valid contacts and emails with the Commision for effective communication.
TSC had compiled its resolutions to SRC for the new teachers salary that is to begin in July this year.The Commision gave the teachers between 16-30% increments in the basic salaries.This was vehemently opposed by Knut that accused the Commision of sneaking in an unsatisfactory proposal.Knut cancelled the strike notice on Friday having heard the SRC's advice.Yesterday,Knut SG Wilson Sossion said that he is aware that job evaluations are done contrary to SRC's statement.He promised to oppose anything unsatisfactory to the teachers.What if SRC gives a node to the TSC's 16-30%,will Knut call for a nother strike?. What if SRC says that even the TSC's proposal is unattainable,what may be next for both parties.With the unknown conclusions from the SRC and the hard stand by Knut,are the teachers headed for another negotiation baring in mind the remaining time before the reading of the next budget?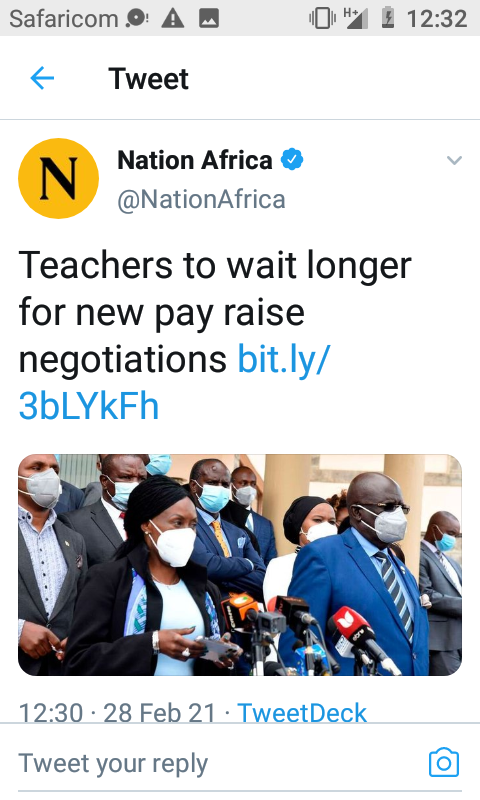 Content created and supplied by: Moz1 (via Opera News )