Recce Squad is a special unit of the GSU service. The salary of Recce squad officers slightly higher than that of regular GSU officers since they are assigned special roles.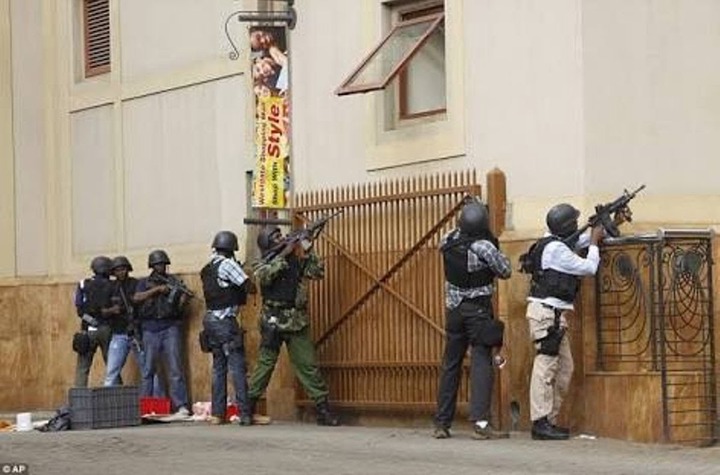 Recce Squad consists of the following units:
1. Rendition Operation Team
The team is trained in USA and Israel and is usually tasked to perform sensitive and delicate security operations within the country. Incase of terrorists attack, The team is assigned to neutralize the situation.
2. Sky Marshal Unit
Sky Marshal is a counter terrorist unit on board of Commercial airplanes and are assigned to counter flight hijackings.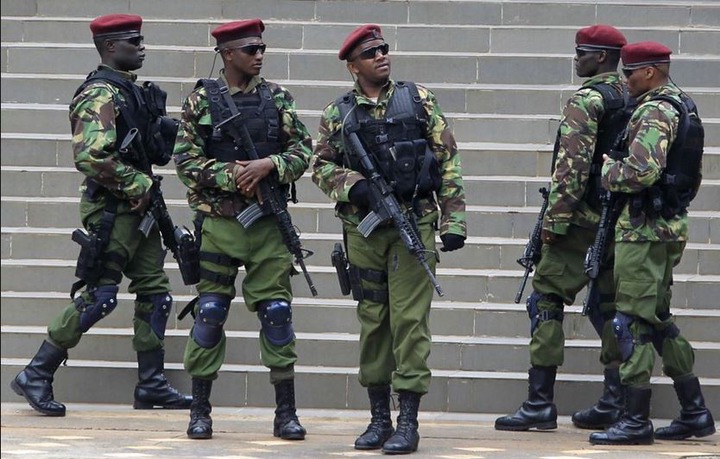 This team always hang around and are ready to act incase situations in the country get intense.
Salary
Back in 2015 investigative journalist Dennis Okari shared a photo of payslip belonging to an officer of Recce Squad.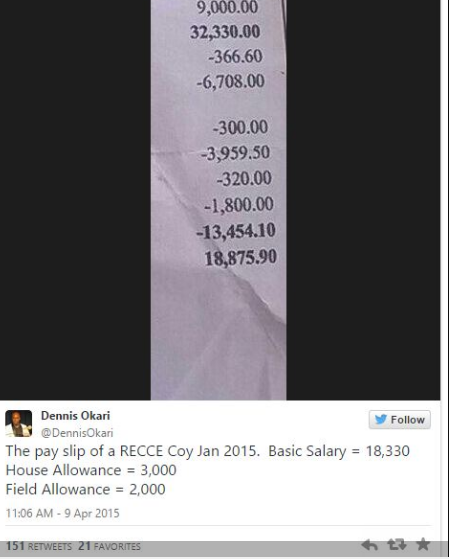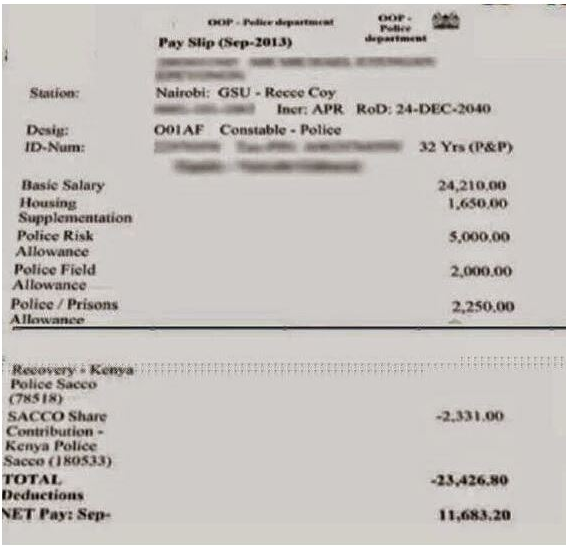 According to venasnews.co.ke, Recce Squad officer earn salary which is almost that of a GSU officer, but since they are assigned special roles, their salaries are usually higher by around Ksh.10,000.
The average monthly salary of Recce officer is around Ksh.34,000 which includes allowances and other benefits.
Content created and supplied by: News_Strategist (via Opera News )