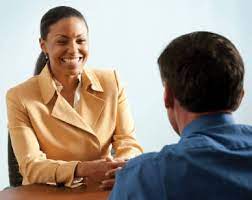 In order to increase your chances of being employed, you need to know the right question to ask and the ones that you shouldn't ask. When the panel have exhausted all their questions most of the time you will be given an opportunity to ask a few questions that you might have, so when they turn to you don't sheepishly say NO, there are so many things you can ask about.
Let start with, 2 or 3 reasons why you should ask a question in an interview.
1. It shows the interviewers that you are interested in the job and that you have done some homework.
2. It helps you to know more about your potential employer.
3. It portrays you as fit for the position being interviewed for.
Questions to ask in an interview.
1. Do you have a list of skills that your ideal candidate should possess?
2. What are the opportunities for growth for a candidate in this position?
3. What is the Methodology of measuring Performance in this role?
4. When should I expect feedback from you?
Note that some questions you may tend to ask may be invalid, Premature, may raise red flags, could signal lack of interest etc.
Questions you should never ask in an interview.
Premature/Invalid: 1. What are the benefits accorded to someone apart from salary?
2. Will be able to enjoy my commission immediately?
Disinterested: 3. Are there other positions available?
4. What is the process of applying for another job within your company?
Never did Research: 5. what are the duties of this role?
6. What does this company do?
You alot to handle: 7. Do you offer transport or lunch or tea to your staff?
8. Do you have strict time policy?
Raise Red flag: 9. Do you call a candidate referees?
10. Do you conduct drug test to candidates.
11. Will my web use and email communication be monitored?
12. Do you have CCTV cameras checking on staff.
In conclusion make sure you ask the panel atleast 2 right question and leave them impressed.
Content created and supplied by: Don_Tech (via Opera News )