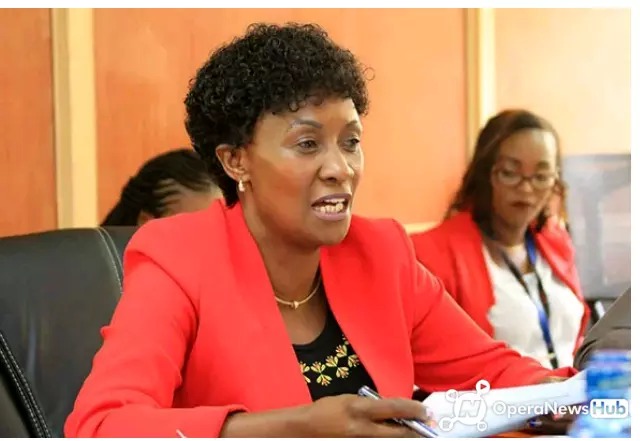 TSC CEO Nancy Macharia in a past function.
Kenya national union of teachers ( KNUT) is currently at loggerheads with the employer TSC with the union accusing it of violating the law to the disadvantage of teachers.
Among other things, KNUT has complained of TSC's rushed Decision to submit CBA 2021-2025 to SRC before consulting the unions.
The proposed teachers' salary increases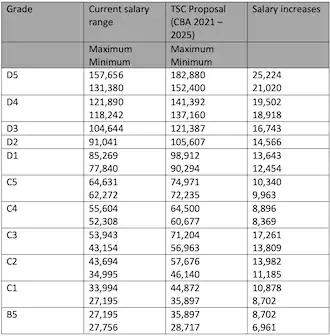 TSC had Proposed a salary increment of 16% for administrators while classroom teachers are to take home 32% basic pay rise from July if all goes well.
However,a closer look at the CBA reveals two things that paint TSC as Frivolous in it's dealings with teachers.
One, how can teachers In job group C4 earn less Basic than those below them? According to the percentage increament, C4 at an increament of 16% being adminisrators will take home ksh 64500 maximum.
On the other hand, a classroom teacher job group C3 with an increment of 32% will take home a basic salary of ksh 71204 maximum.
This is happening at a time when teachers who have Stagnated in C3 want to be promoted to C4. How can they move to C4 when the salary at C3 is more than C4?
Two, teachers expected TSC to address the huge wage disparity between the high earners and low earners with the last CBA having benefited the high earners.
The 32% increament is still meagre compared what the higher cadres will be taking home. For instance, a primary teacher job group B5 who is the lowest paid will only earn an extra ksh 6961 after the last phase in 2025 while the highest paid teacher job group D5 will earn an extra ksh 25224.
The salary disparity will be over ksh 150,000 which is over five times.
From the foregoing, it can easily be concluded that TSC isnt serious in dealing with problems bedeviling teachers. The CBA was just another public relation excecise meant to hoodwink the Public.
Time has come for the commision to start approaching teacher issues with the seriousness it deserves. Failing to sit down with Unions to iron out contentious issues is a big mistake that any employer can make.
Knut secretary general Wilson Sosion could not have put it better when he said "Sneaking proposals to SRC in such a manner shall only serve to provoke the teaching service.
We write to bring to your attention the anomalies and ask that you require the Teachers Service Commission to, first of all, comply with the law before forwarding the said proposals."
It remains to be seen whether the commission will climb down and start engaging teachers on a CBA that will address their concerns given the Introduction of PSSS and increased taxes that have mutilated their payslips.
Do you think TSC's Proposals are in good faith? Feel free to share your thoughts and comments on this on our comments platform.
Content created and supplied by: @yokeabu (via Opera News )