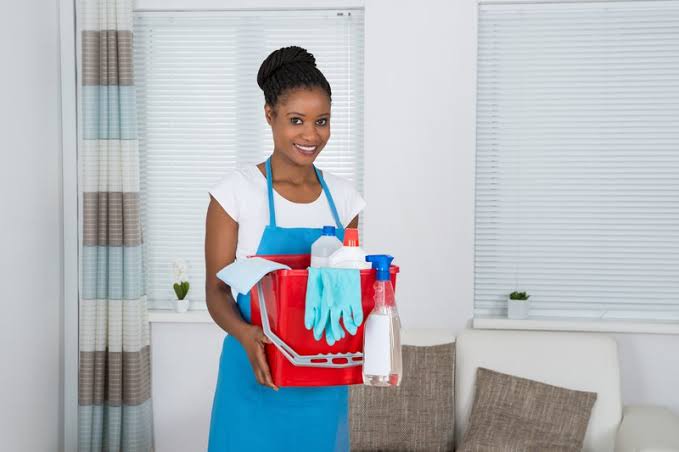 Househelps fall under a category of workers Called domestic workers and they play a key role in raising up children.
What does the law say about domestic workers?
According to Kenyan law, domestic workers include cleaners, nannies cooks and house keepers.
Kenya passed the domestic workers' law In June 2011 following the decision by the ministry of labour to adopt the international labour organisations convention on domestic workers.
The ILO convention 189 declares that domestic workers are entitled to the same basic labour rights as other workers.
In adopting the law, Kenya supposedly committed itself to improving the working conditions and wages of domestic workers thereby improving their job security.
What is the minimum wage for domestic workers in Kenya?
According to lawyerwangu.com, regulations of wages amendment order of 2018 provides for the minimum Remuneration of domestic based on location.
In Nairobi, Mombasa and Kisumu, domestic workers are entitled to a salary of ksh 13572 per month.
Domestic workers in former municipalities are supposed to esrn a salary of ksh 12522 while those in other regions are supposed to take home ksh 72240 monthly.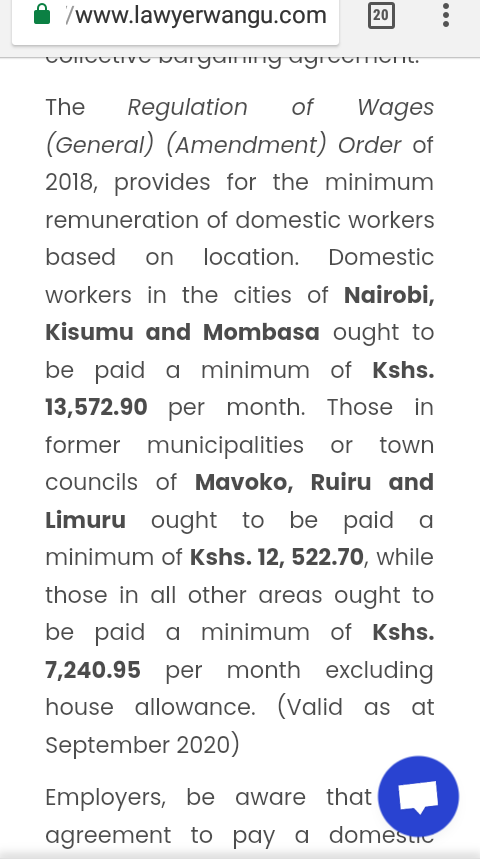 Other benefits
Domestic workers are entitled to a 21 day leave per year with full pay, health cover and safe workplaces.
Penalty for non-compliance.
Section 87 of the Employment Act, 2007 defines a penalty for those who do not comply with the law as being liable to six months imprisonment or a fine of 50,000 shillings.
Also, employers who fail to remit National Hospital Insurance Fund (NHIF) deductions for their domestic workers, risk incurring a monthly penalty amounting to five times the contribution.
Aggrieved domestic workers
As any other worker, the law provides for an aggrieved domestic worker to complain to the labour officer, or lodge a complaint in the Industrial Court (section 86 (1) (c) of Employment Act.
Union representation.
There is the Kenyan Union of Domestic, Hotel, Educational Institutions, Hospitals, and Allied Workers (KUDHEIHA).
A househelp recently stabbed and injured children of her boss before disappearing but was however arrested when on her way to Busia.
Do you think employers' failure to adhere to these regulations are responsible for conflict? Feel free to share your thoughts and comments on this on our comments platform.
Content created and supplied by: @yokeabu (via Opera News )