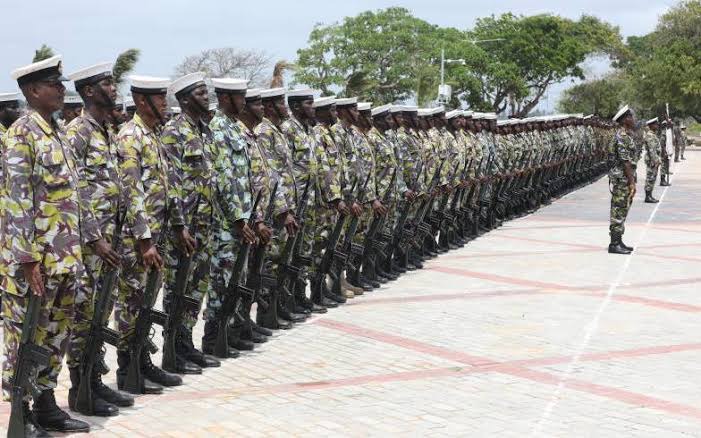 The Kenya Defence Forces (KDF) has announced massive public recruitment for over 150 jobs that will be beginning on Monday, February 8.
The armed forces are looking for General Service Officers (GSO) Cadets, GSO Cadets (undergraduate degree holders), specialist officers, general duty recruits, tradesmen/women, and Defence Forces Constables.
For GSO Cadets, KDF wants businness manager, architect, education officer,caretaker, engineers, financial manager, geologist, fire officer, journalist, librarian, meteorologist, nutritionist, oceanographer, flight safety officer, air traffic control officer, counsellor, disaster management officer, environmental management officer, sports manager, stores management and procurement officer, provost officer, among others.
For specialist officers, there are 38 listed jobs for grabs while for tradesmen/women as many as 76 jobs will be filled.
Among specialists needed at the KDF are nurses, medical officers, cybersecurity experts, web designers, database administrators, software developers, dentist, mechanical engineer speech therapist, a lawyer and many others.
Those interested with GSO Cadets and specialist officer jobs should send their applications to the address listed in the today People Daily advertisement on page 17
Content created and supplied by: FastNewsMedia (via Opera News )