One day when I was in school I had an argument with my fellow students. We seriously argued on who could become the first student in the class.
I confidently stood up and said that I would become the best student but no one agreed with me. That day I went back home with one goal in mind and that was to become the best student.
Since I was determined to achieve my goal, I lied to my parents to give me some money which I used to buy some good books to read. I deed this to help be at the top of the competition.
By the end of the first term, none believed what happened. I was announced as the best student in our class.
From the above short story, I learn something that I would like to share with you and before we begin don't forget to share this with your friends on social media we would love you.
#1 Set Goal to Read And think
Do your research on the most successful people like Warren Buffet, Bill gate, Ellon Musk, etc and you will realize that all of them are great readers.
Reading expands our brains and gives us new ideas on whatever we are doing. Once you have new ideas you can engage in thinking on how to make whatever you are doing be the best.
According to Henry Ford, thinking is the most difficult thing and that's why very few people engage in it.
Do you have something that you want to make better? then read a lot about that and I promise you will succeed.
#2 Invest 300HRS into something

Is there anything you would do this year? Then learn to invest 300 hrs.
if you do your math properly then you will realize that you will only need few minutes a day.
For example this year I want to learn how to be good at public speaking. So have decided to get a course on udemy to learn this for a few minutes every day.
I have also got a mentor who teaches me for few minutes every day. I will do whatever I can to achieve this goal.
What about you? Just put in a little effort and you will the happiest person before 2021 ends.
#3 Learn to be thankful For very Little things you already have.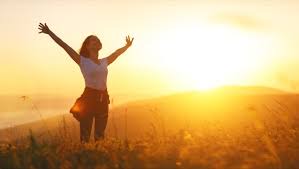 I personally don't understand why some people become sad because any time am about to feel sad I would ask myself this question.
What is the problem? once I have identified the problem I ask myself another question. can I do anything about it?
If there is something I can do about it then there is no reason to be sad I will solve the problem but if there is nothing I can do then still there is no reason to be sad because even being sad will not solve the problem.
Always try to be thankful, happy, and grateful for what you have achieved. being happy will increase your productivity
Content created and supplied by: barackdean1 (via Opera News )