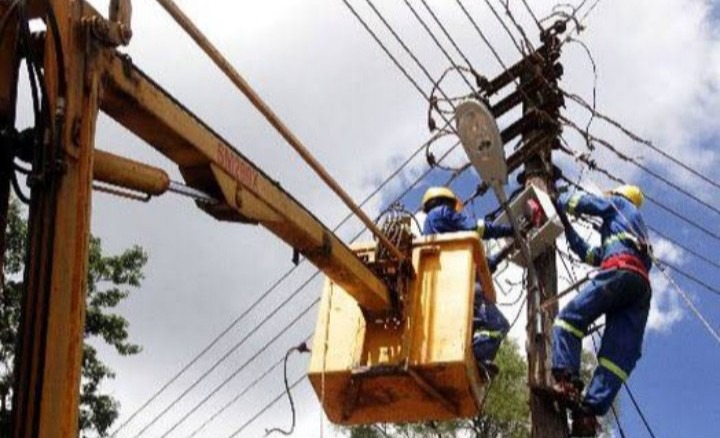 The Kenya Power and Lighting Company is a public limited company whose role is to supply and sell electricity in the country. The company usually carry out maintenance and upgrading of power supply networks as directed by the rule 27 of the Electric Power Rules. This rule gives the power company mandate to disrupt the power supply periodically in order to carry out the stated activities above.
The Kenya Power and Lighting Company also do carry out connectivity of electricity to new places as well as installation of power to new customers. This results to many hours of power blackout. Another thing is that Kenya Power do periodic replacements of power lines which cuts through areas where roads are under construction.
The power outages are usually major demerits to entrepreneurs who run businesses as well as industrial plants which rely on the KPLC for the supply of electricity to run their daily operations. Many other institutions such as banks, schools and companies get affected by the many hours of electricity blackout.

For tomorrow Sunday 18th October 2020, the electricity outage is expected to affect the residents of various areas. Below is the full list of the areas that shall be affected by the scheduled power blackouts. Check if your place shall be affected: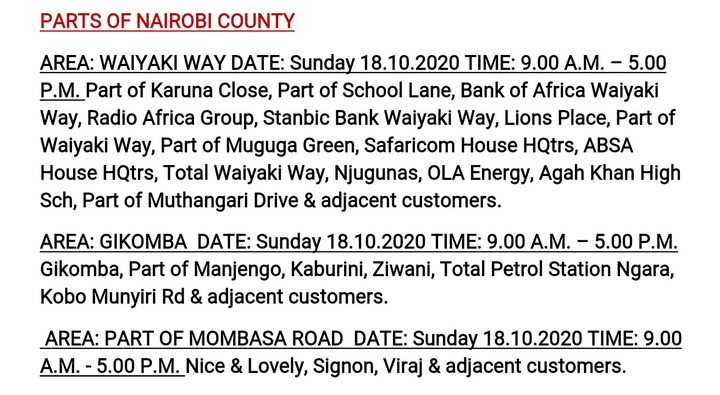 Content created and supplied by: ElectricityBlackout (via Opera News )