1. I am going to enjoy some other things apart from business.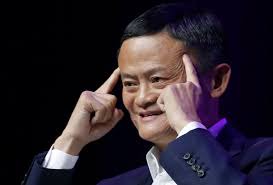 2. I believe the most important thing for the media is to be objective, fair, and balanced. We should not report a story with preconceptions or prejudice.
3. I don't shop online, but my wife buys everything at home. We buy sea crabs, fresh crabs, all kinds of things.
4. I like to play cards. I'm not very good, because I don't want to calculate, I just play by instinct. But I've learned a lot of business philosophy by playing poker. - Jack Ma
5. I never thought the money I have belongs to me. It belongs to society.
6. I tell the government, if people have no jobs, you are in trouble. Government will be in trouble. My job is to help more people have jobs.
7. As a business person, I want the world to share the prosperity together.
8. A real businessman or entrepreneur has no enemies. Once he understands this, then sky's the limit.
Content created and supplied by: Muchuie (via Opera News )