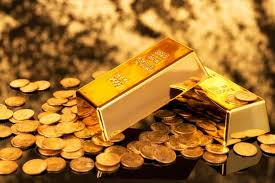 Betting has been an hustle for many youth who claims that betting has given them more hope in life than what jobs are doing. Betting has been thriving well in recent day, this has been greatly enhanced by improved technology which has improved electronic money transfer. The betting is always governed by some rules and each gambler is always bound to adhere to these. Otherwise betting is a game of luck and everyone stands a chance to win or lose. This is non debatable and every gambler know this but always the first mentality is of winning of which is good to be optimistic.
Sometimes the rate of losing may be so high than the rate you win. The difference between the won amount and the lost amount is what we can call betting profit if it's positive and a lose if negative. To arrive at a net betting profit you have to less the amount of stake you have used. Otherwise if the total output for a period of one month is a lose then you have to change your betting tactics or suspend the betting activities.
Minmax formula is one of the best tactic you can employ to ensure you end up getting some profit out of betting. The formula uses a rule of low risk betting which encourages the gamblers to use a stake of less than 100 when betting and expect a average return. The amount of stake should not be so small or too much which can cause a pitch after losing. The stake should be 10% of the expected return. This lowers the risk of losing your money since the bet should constitute less than 5 matches. The matches should be well analysed and prediction should be considered also. For example before you bet you should have a target of what you want to gain. Taking 700 as the expected return targeted then bettor should get 10% of this as the stake, for our case 70 bob is the stake multiply with 10 odds to get the return. Avoid the temptations of adding other unplanned matches to your bet. Be careful when betting and it's good to understand the market better.
Content created and supplied by: djflykicks (via Opera News )