The government of Kenya has greatly incurred great financial problems during this Covid 19 curve period. This is because the Covid 19 pandemic affected the world leading to closure of large financial farms including companies, transport fields among other big financial investments.
Despite that challenge, the country again is likely to face another great financial crisis. This is after the ministry of education has decided to reopen schools despite the Covid 19 Challenge.
The government had earlier released 1.9 billion shillings to cater for seats project which is currently hanging.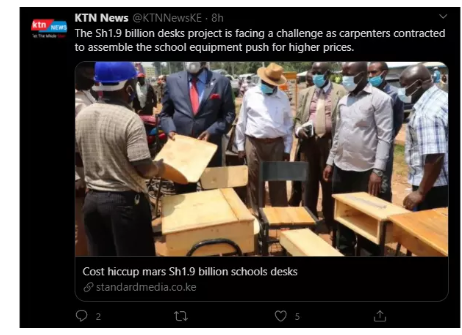 This is because the Carpenters who were contracted to assemble the schools seats to various schools have push for higher prices. Therefore the government must support the project through addition of funds.
On the other hand, the Teachers Service the has declared that 8,000 teachers are getting their retirements on December. Therefore the Teachers Service Commission requires 4 billion shillings to cater for the replacements.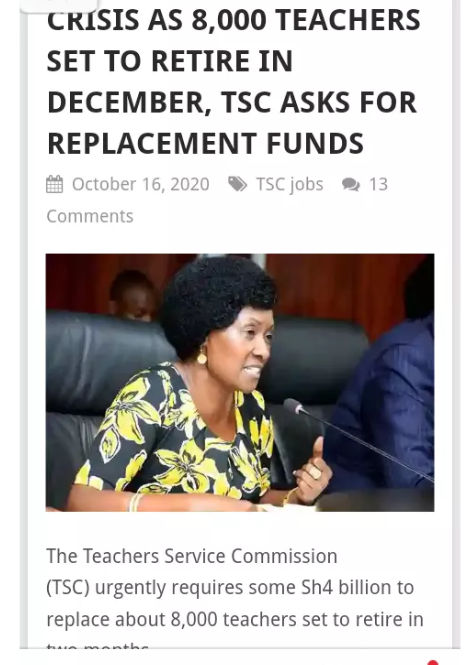 The country is currently experiencing shortly of teachers therefore it is likely to give the 4 billion to the Commission for it to conduct the exercise.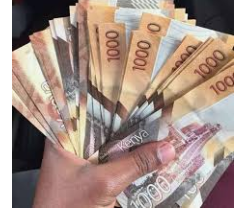 This is a great blow to the government because the country demands much more money to run its projects yet the economy of the country is too low to support the needs due to the Covid 19 pandemic.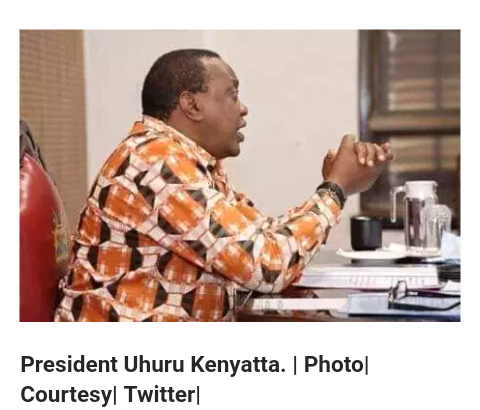 Content created and supplied by: Asuma (via Opera News )