Prepare for a Long Electricity Blackout on Sunday October 18 If You are a Resident of These Areas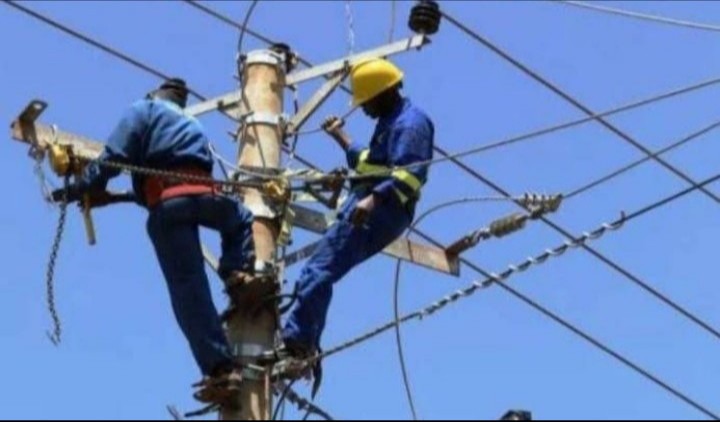 Kenya Power and Lighting Company usually give daily updates on the scheduled power blackouts. The company usually give the blackout notices as per the rule 27 of the Electric Power Rules. This rule usually dictate that it is necessary to interrupt electricity supply periodically in order to give way for the Kenya Power to carry out maintenance and upgrade of power lines which cuts across places where roads are under construction. The Kenya Power does these maintenance activities to ensure efficiency and reliability in the supply of electricity in Kenya. The Kenya Power also do connectivity of electricity in new areas as well as installation of power to new customers. Additionally the Kenya Power and Lighting Company usually do carry out replacement of power lines that cut across areas where roads are being constructed. This results to many hours of electricity outage.
Tomorrow, the power blackout is scheduled to affect the residents of various places in the Nairobi Metropolitan Area.

In Waiyaki Way area, the blackout is expected to run for 8 hours as 9.00 A.M. to 5.00 P.M. This blackout shall affect various places as listed in the screenshot below.
Parts of Gikomba will also face many hours of an outage. The outage is expected to start from 9.00 A.M. and end at 5.00 P.M.
The other parts of Nairobi Region that will be facing the electricity interruption include parts of Mombasa Road. This blackout shall start at 9.00 A.M. and end at 5.00 P.M.
Below is the list of the areas which shall be affected by the scheduled power blackout. Check if your place shall be affected: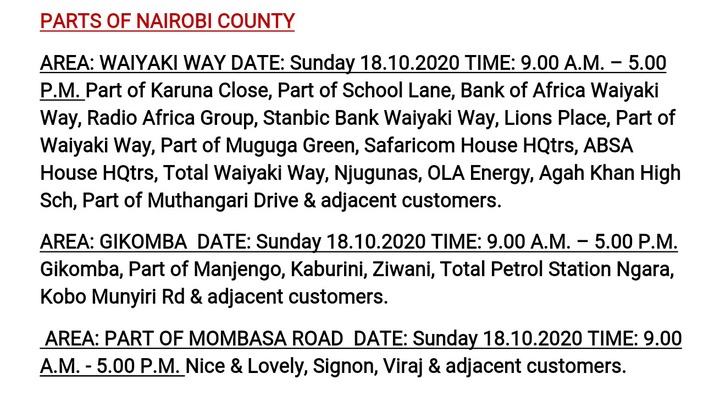 Content created and supplied by: KenyaPower (via Opera News )