KPLC Announces a Long Electricity Blackout on Monday October 19 Check if Your Place Will be Affected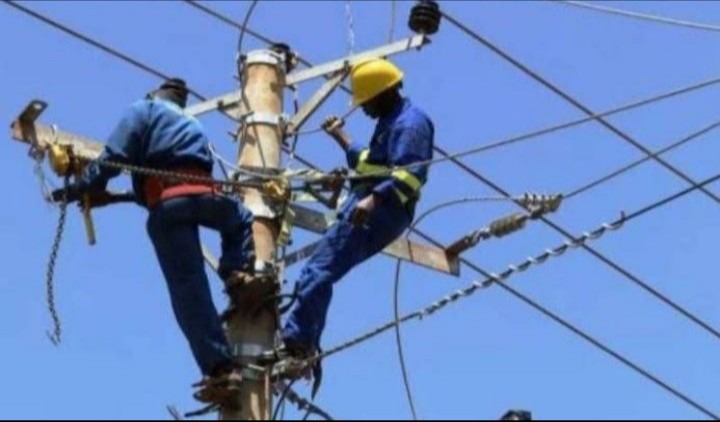 Kenya Power and Lighting Company usually give Electricity Interruption Notices occasionally whenever they have scheduled maintenance and upgrade of power supply networks. The Kenya Power and Lighting Company do issue these electricity interruption notices as guided by the rule 27 of the Electric Power Rules. This rule states that it is necessary to interrupt electricity supply periodically in order to facilitate maintenance and upgrade of electricity systems. Additionally the Kenya Power and Lighting Company do carry out connection of electricity to new places while also installing power to new customers. In addition to this the power company do replace the power supply systems which cuts through places where roads are under construction.
The power blackouts are usually major drawbacks to business enterprises. The many Kenya Power customers mostly rely on the KPLC to supply electricity to carry out various daily activities. These activities include running machines, powering computers in institutions such as banks, schools, operations in barber shops and salons as well as in hospitals. These areas are forced to look for alternative sources of power in order to ensure continuity of their daily activities.
Tomorrow Monday October 19, the power interruption will be facing various parts of 6 Counties as listed below. Check if your place shall be affected by the blackout.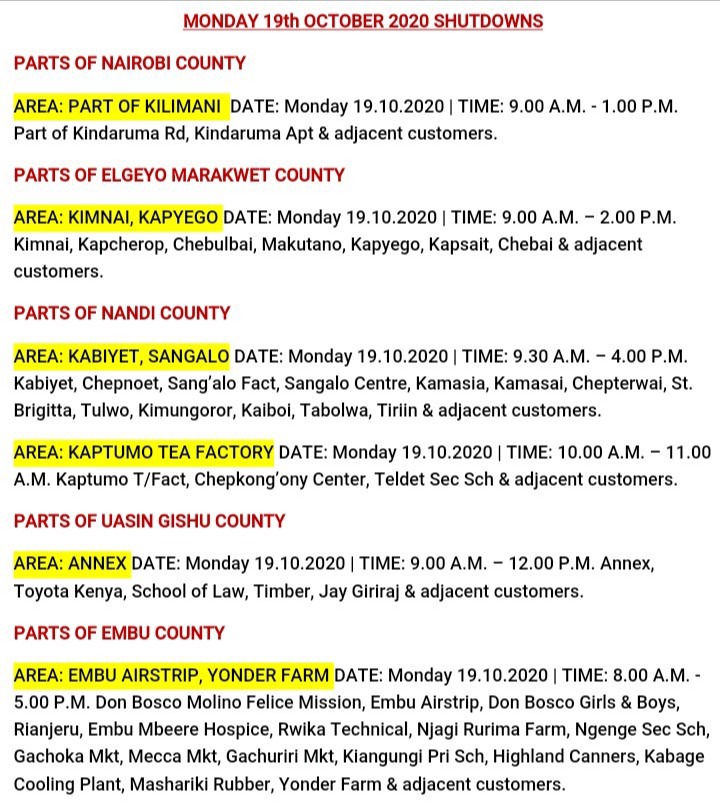 Content created and supplied by: ElectricityBlackout (via Opera News )