Even your businesses matter to God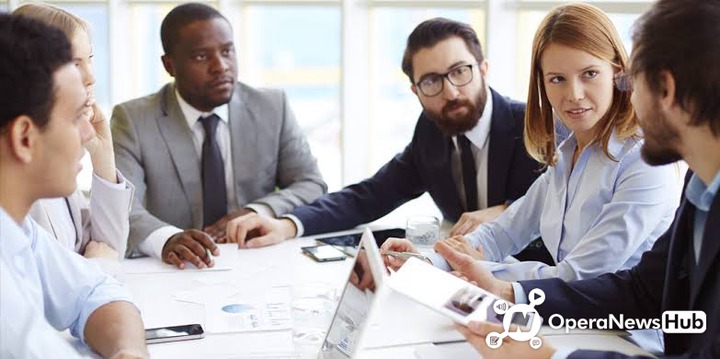 This is the epidemic centre of dominion upon the earth 🌍 When you are talking about Finance. This is the mountain that hold the key.
Check the richest men in the world. They are business men and women.
And let me say this. The one that holds this key is Lucifer.
That's why God said He will give you the treasures of darkness.
For believers to walk in dominion upon the earth. We need this key.
Your vision and my vision will die without finance. Marriages will be frustrated without this key.
Pastors will be frustrated and use brain to colllect money from members without this key. Some voices will not be heard without this key.
Mammon is a spirit. It's a god.
This is why we need to be alignment to God to receive strategy that will give us this key.
If you preach to a yahoo boy without showing him that there is provision that can cater for him in the kingdom, you are deceiving yourself. He will soon use you for blood money if you are not careful.
We thank God for the men in the kingdom that have this keys but they are not enough, Imagines in this lockdown that you also have about 50m in your account. Will those around you suffer? Will u think of what to eat?
Yet there is an unbeliever with about $500m kept somewhere with no usefulness.
Do you know how beautiful your evangelism will be when there is money. You preach to someone and establish him in a small scale business.
You have a company and you employ people also.
You set the rules with kingdom standard and ideology like 7-8am your staff must pray in tongues for 1 hour in that company.
The first criteria to anyone that must be employed is that he must be born again and filled with the Holy Ghost and must love God
See, if God is raising you in the business sector. The idea is not to become the next Aliko Dangote or Bill gate. If you are thinking in that line. You lack alignment.
It's not just for you to be successful. Your goal is fufilment.
How that God can make use of your business as a gate on heart to reveal Himself to men.
So you have an hospital. As a doctor, you don't just prescribe drugs all the time. As a son that has been trained by the Father, you can discern that this is the hand of the devil. The enemy has done this. Then you switch to anointing. You heal the person and get him born again in that same spot.
This is how the kingdom will come but we must first take responsibility.
God's purpose will never find expression on earth without men aligning themselves. The earth has He given to the sons of men.
Prayers
•Father, help me to discover and walk in purpose.
•Lord help me to be a responsible son in the kingdom of God.
Related News
Dear Muslims, Please Avoid These Kinds Of White Collar Jobs
2020-07-07 05:33:44
Continue reading