Most African States are now easing from the COVID19 restrictions since the time coronavirus pandemic entered into the world. Countries have seriously suffered from lockdowns that saw most businesses shut down or rather close including closure of all schools especially in Kenya.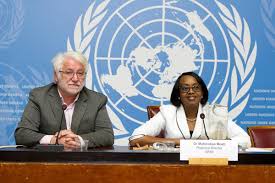 Some states are engaging into a phased re-opening of the economy. For instance, Kenya has recently opened Bars and restaurants together with schools. This was by the fact that people's life was not in a good state. There was no money at all. The economic stability was derailing to zero.
With such successful re-opening, now Dr. Moeti Tshidi, from WHO African region has argued that Africa is now at the key juncture of landing into a second wave for coronavirus pandemic.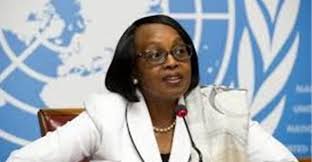 Dr. Moeti, WHO regional director for Africa, claims that as countries ease COVID19 restrictions, they risk a new wave of infections. However, many countries now are in a better position and have build capacity to respond to faster and smarter.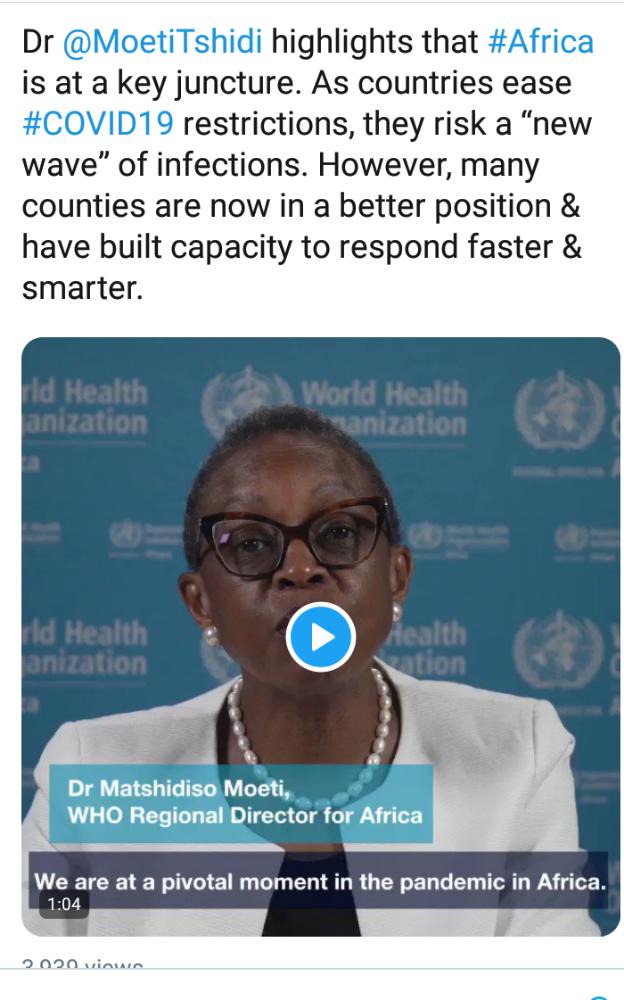 She has therefore, called on African nations to stop rushing into re-opening but instead wait for clear communications from the World Hrlath Organization.
Content created and supplied by: Godwin.simiyu (via Opera News )