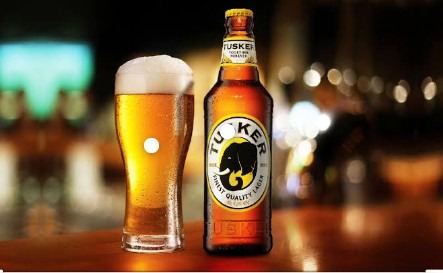 Here Is The Company That Produces Tusker Alcoholic Drink's.
22nd November 2020, Nairobi Kenya.
Tusker is one of the most popular beer brands in the country and Africa at large as it has a huge consumership and it has also been in existence for several years now.
This beer brand is also the biggest African beer and it has several tastes and or brands.
The Tusker beer brand is owned and is produced by the East African Breweries Limited. This is a subsidiary of the Diageo group that manufactures the beer that is widely sold here in Africa.
It was first introduced in the country in the year 1922 and it has been in the Kenyan market for several 6now upto date.
The East African Breweries Limited is located along Thika Road and it has its main company headquarters located at the Garden City Mall offices complex and they occupied around three floors of the building.
The Tusker beer Come's in three types or brands and they include the Tusker Beer, Tusker pale lager, Tusker premium lager
Tusker lite lager and Tusker Apple cider.
The company also produces other several alcoholic and non alcoholic drink's.
Follow me for more information!
Content created and supplied by: THECAMERA (via Opera News )