When it comes to wasting money most people think about in huge ways like spending Kshs 10,000 on drinks in one night or spending a whooping Kshs 50,000 on a watch. You might be seated there thinking that you are smart enough not to throw away your hard-earned in such a manner.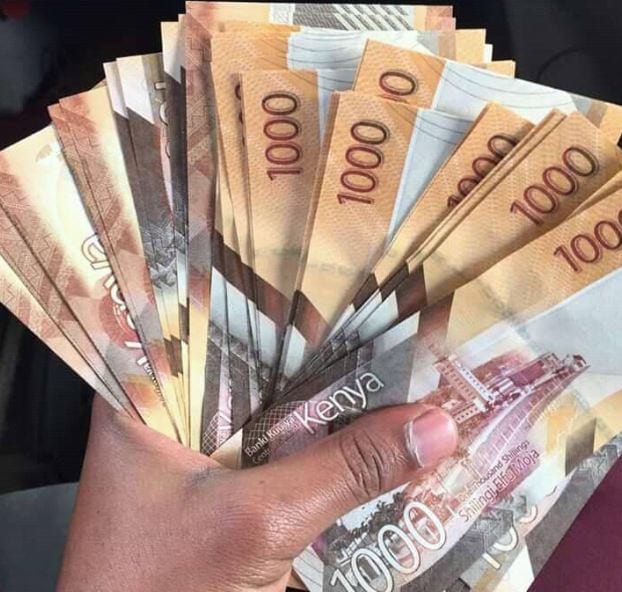 But I'm going to shock you today by telling you that you probably waste more money than the rich person who splashes a cool Kshs 50,000 on a gold coated watch.
Shopping everything online

Thanks to the likes of Kilimall and Jumia we can comfortably purchase things from the comfort of our homes and get them delivered to our doorsteps in a matter of hours. And that's a good thing by such online stores but that doesn't mean that you go ahead and purchase all your goods online.
You should note that most of these online stores factor in the transport costs in their prices and therefore you are likely to pay more if you live far from Nairobi. Before you purchase anything online try to find out if there are cheaper alternatives in your locality. And good chances are that you'll find one.
Betting
The rate at which betting companies are sprouting in the country every other day clearly indicates that this is good business. These companies are reporting millions in terms of profit and its definite that on the other side of the table is a gambler who is losing lots of money.
Kindly go slow on those bets or better yet invest that money somewhere else where you are guaranteed of returns.
Monthly gym membership
How many times have you gone to the gym since the year began? I bet you can literally count them on your fingers. Surely, what's the point of maintaining that monthly gym membership if you can't attend regularly?
Drop that membership as soon as possible because it's draining your hard-earned money. You'd rather opt for paying a daily gym entrance fee until that day when you find yourself disciplined enough to visit the gym regularly. And only then can you rethink of enrolling for a monthly gym membership.
Electricity
This is another area where most people throw away their money. Electricity is not cheap but most people still waste it. Don't let your money drain away in electric bills when you can save energy and money by just adhering to a few rules like:
Investing in energy saver bulbs
Switching off lights that are not in use
Switching off all electric appliances that are on standby when you go to sleep or leave the house(Yes, standby electronics and appliances still consume energy)
Ironing clothes in bulk and not daily(it takes more energy to heat up a cold iron than when its already heated up)
Using taxis in this era of Uber
If you live in areas where there are no uber services then it's okay to use taxis but for a guy staying in Nairobi and the likes where there are uber services then you should start using them.
They are way cheaper than taxis and will save you a lot
Throwing away old stuff
Thanks to OLX you can now resell your old stuff instead of giving it away or worse still throwing them. Anything goes in OLX and you'd be surprised at how much 'treasure' you can make from your old junk.
Going to the supermarket without a list
How many times have you found yourself purchasing unnecessary items when visiting a supermarket? Plenty of times, right?
But there's an easy way to control this and it's simply coming up with a list. Thanks to smart phones you don't have to literally write down the list on a piece of paper. You can always list down your shopping items on your phone and you are ready to go.
Going to the supermarket while hungry
While still on supermarkets, don't you ever find your basket full of foodstuffs just when you reach the cashier's desk? Makes you at times wonder whether someone switched baskets while you were back there shopping!
Apart from carrying a list always make sure you snack on something before entering a supermarket
Buying Food and drinks at sporting events
We'll all become rugby fans thanks to the exemplary performances by our Kenya rugby team of late. And we all flock to the annual rugby events in thousands to watch the good game and entertain ourselves. There's always plenty of food and drinks on these occasions and it's a good thing but they are way pricey.
You'd save a great deal if you could carry food and drinks as opposed to buying them at the event.
Refuelling at any petrol station
It's a common habit to enter into any petrol station and refuel whenever you run out of fuel, but this habit can prove to be detrimental to your wallet in the long run.
This is because not all petrol stations offer the same prices. Some are more expensive than others in terms of cost per litre. And there are several petrol stations that offer discounts on those who use their credit cards. It would be smart to always refuel even if the tank is still full in such discounted petrol stations.
If you've been trying hard to save and haven't gotten a way through you could start by ditching some of these daily habits that drain away your money. And slowly by slowly you'll find your saving jar getting fuller. Are there any other ways that I left?
Content created and supplied by: TrendingKE (via Opera News )