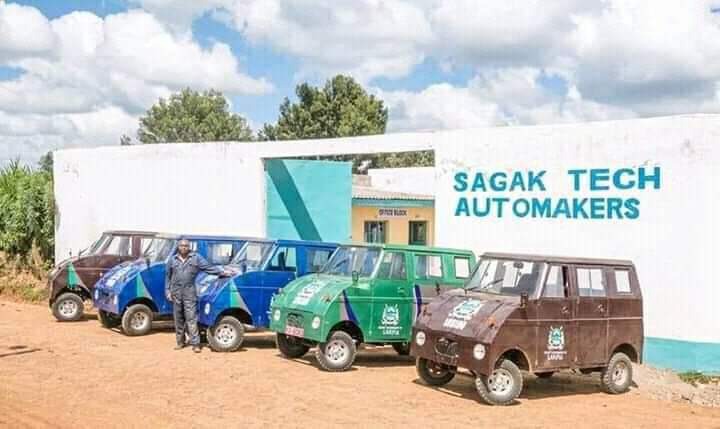 One fan on facebook posted Kenyan made Vehicle claiming that one costs ksh. 450.Thie is what he posted on facebook.
"Buy Kenya, build Kenya!..instead ya kubuy Subaru ya blue, enda pale Laikipia ujinyakulie our "own" kenyan made vehicle at 450k😂😂...very cheap, right?"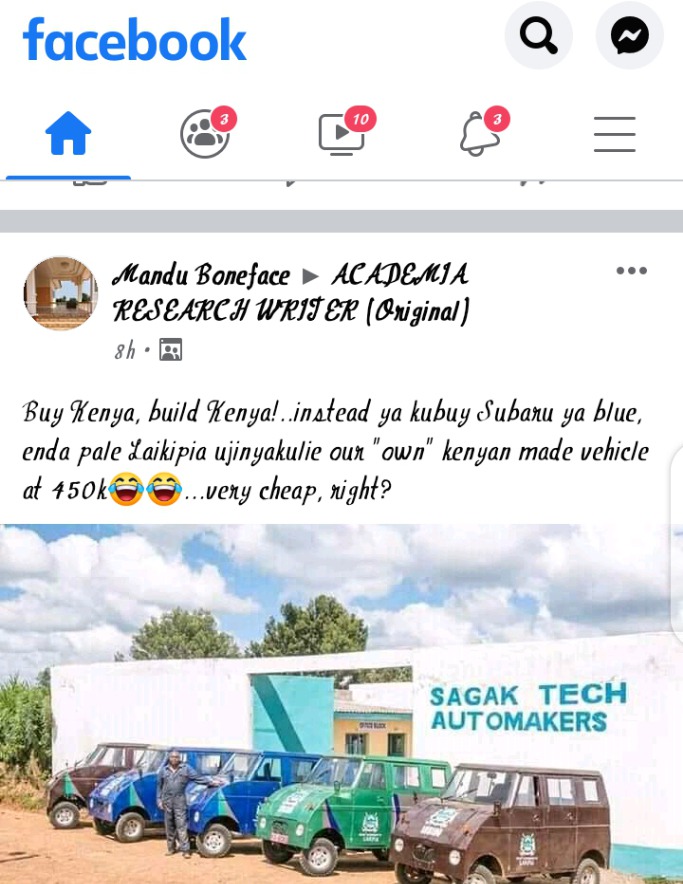 Kenyans Reactions
Charles:Actually, the county and it's officials, all MCAs should lead from the front. Hii mambo ya kutupita na Ford, na Ma Prado. They should all buy these beautiful babies.
Daniel:450K?? si hio ni bei ya probox, or else vitz na uwekewe mafuta full tank .
Victor:This sums up the problem with some Kenyan entrepreneurs. Poor pricing decisions. In what world do those products cost 450k?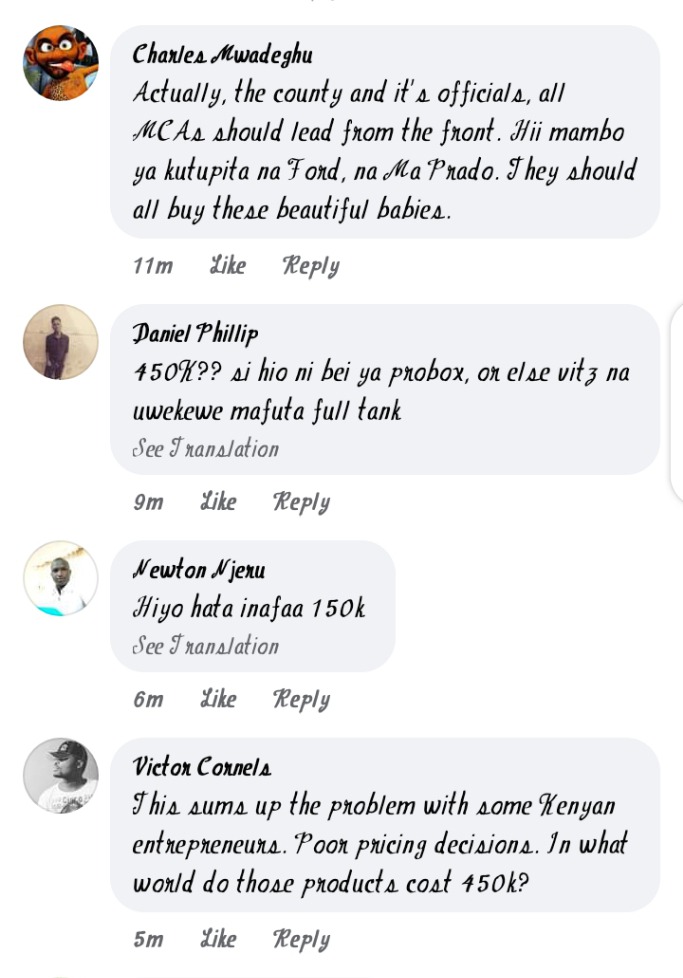 Kenneth:Incase of Stormy floody waters am not sure of my survival, lorry ikipita upepo utakutoa off lane...... anyway those are good as ranch baby toys,
George:If you have an eye in the vintage and classic cars business, this bug could be a gem in coming years. Buy one as it could be a limited version. 
Nick:I've been texting the guy to bring me on board, niwasaidie design. Lakini hawaelewi. Just a slight correction and all Kenyans will like it. Uchoyo nayo.... hahahaha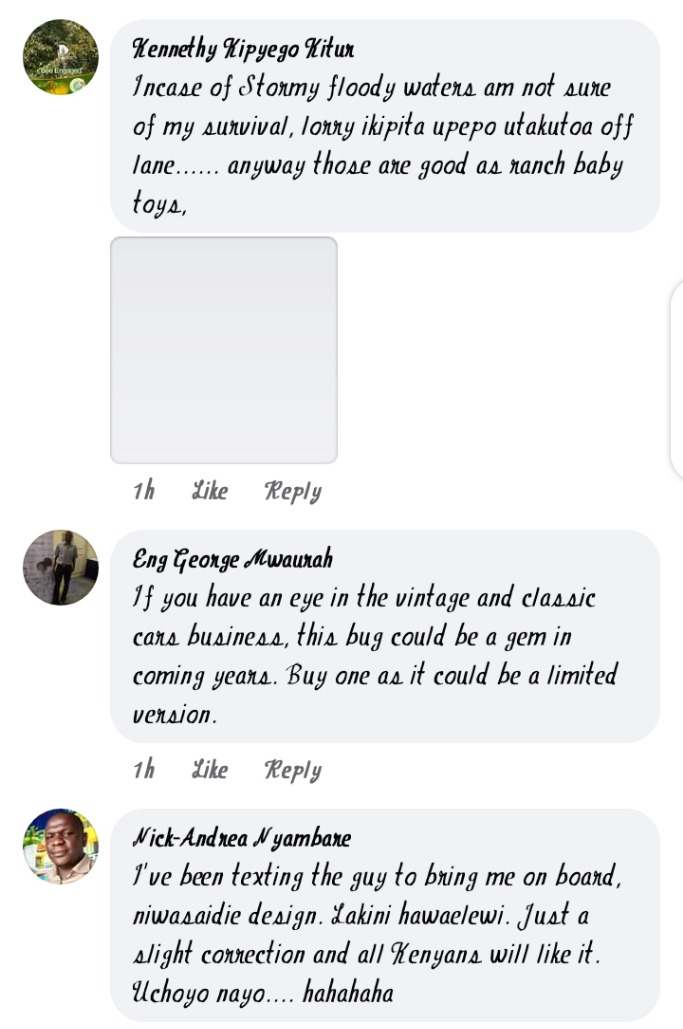 Stemwa:These people need to be arrested before they make more.In this age and technology,why try making grasshoppers in the name of sijui nini. Again the cost na hi kitu mtu anaeza unda ata na mabati ya sufuria.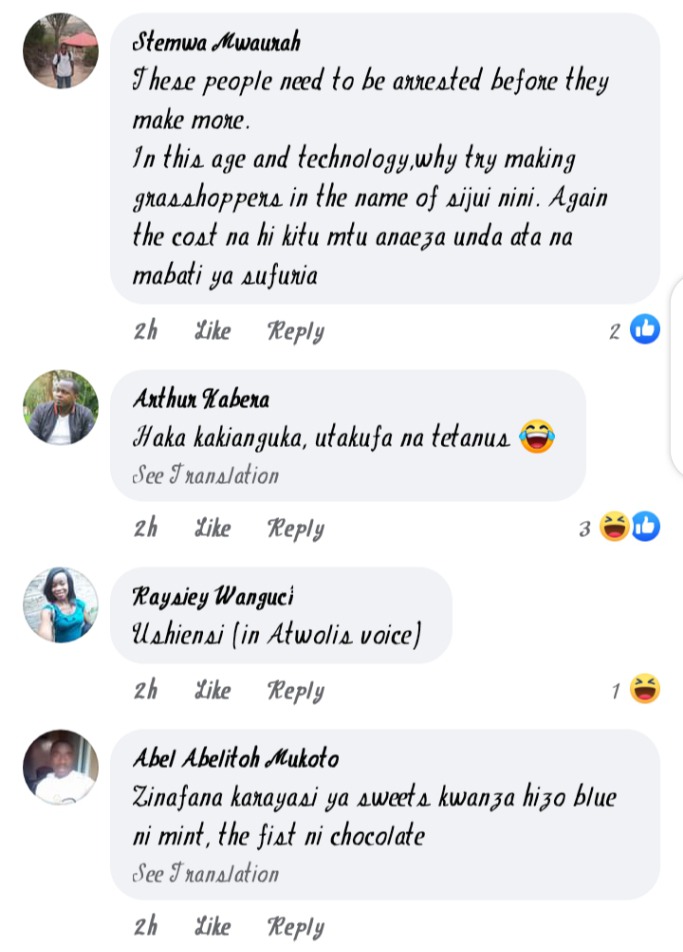 Content created and supplied by: DanGM (via Opera News )