How To Get Your Kenyan ID Card Easily In 14 Days Including Replacement- All You Need To Know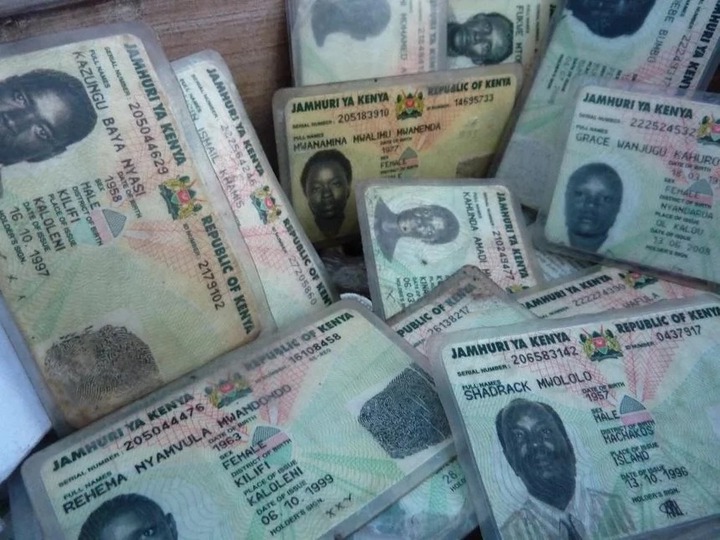 In Kenya, misplacing you ID card can really cause you a lot of inconveniences. It is a requirement to have the ID card in almost every public space and institutions. From entering government buildings to private entities, if you do not have an ID card you are bound to be locked out. Accessing nearly all the government services needs one to have the original copy of their ID cards. These cards are bound to be misplaced or get lost. You can actually apply for another one and get it in less than 3 weeks.
What you need to know.
a) Every Kenyan who has attained 18 years of age and above is eligible to get issued with an Identity Card.
b) If you acquired citizenship by registration, you are also eligible to have an identification card.
c) Those with first generation identity card need to replace them with the second generation cards.
d) Do not be duped, all the identity cards are to be collected only at the postal services across the country. Usually, this collection is done in the area you made the application.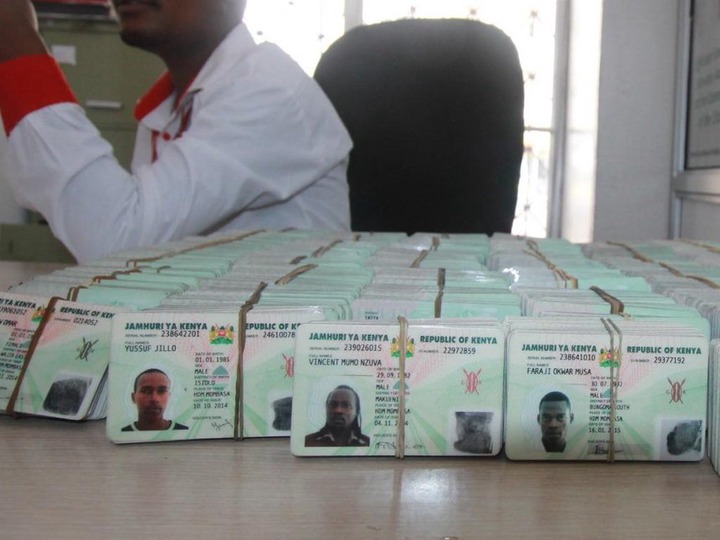 Requirements for Application of a Kenyan National ID Card
1) For those who got citizenship by registration, you will need your valid original and copy of your Kenyan passport.
2) For Kenyans by birth, you have to carry your certified and original Birth Certificate.
3) Valid and verified copy of your parents' birth certificates.
4) Certified copies of your parents' Kenya Identity Card.
5) For those citizens by registration, you have to bring a copy of your residence permit/visa.
6) Passport size photographs (Two).
7) For those citizens with registration, you must pay a processing fee of £30.00 (Debit/Credit Cards Only)
8) For Kenyan citizens by birth, it is free of charge.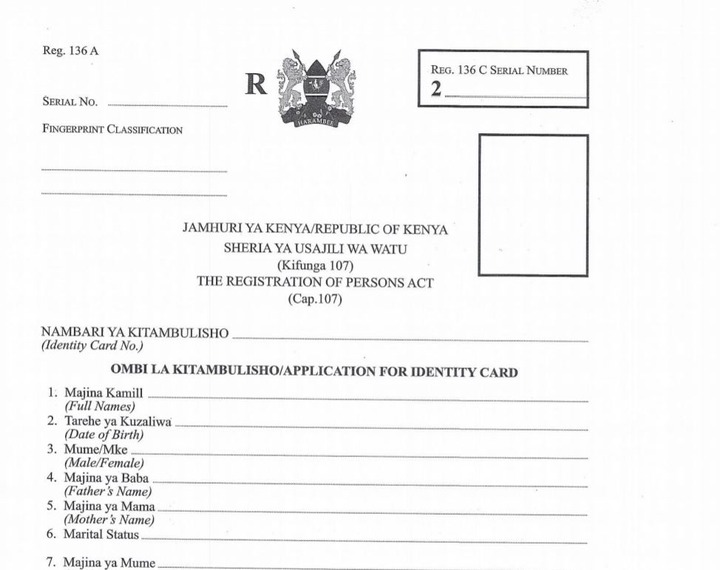 To make your application process faster, you just need to go to the go to the Kenyan High Commission's official website and download the ID Application form (Click to download)
In case you misplaced your ID or you need a new one, you should walk in to any Huduma Center near you. You will be given a form which you will fill in and then return to the counter. Your bio-metrics and finger prints will be taken. You will then leave the place and wait for around 2-4 weeks before coming back for your ID card. I hope this information has been useful to you. If that is the case, please share with others. Remember to follow us for more of such informative posts.
Content created and supplied by: Kenyanweekly (via Opera News )