Today we have well analysed games that shall reward you huge cash. Below are the games to place on.
West Bromwich vs Manchester United.
This is a game with lots of goals. United who are currently 3rd in the table will visit poor West Bromwich who are 19th in the table. United have dropped from 2nd to 3rd after Leicester won their game yesterday, a win that dismissed United from 2nd place. However, a win to United will take them back to second. Man United have been a perfect team this season especially when playing at away stadium. They may beat West Bromwich with over 4 goals.
We predict an over 3.5 goals and Manchester United shall win.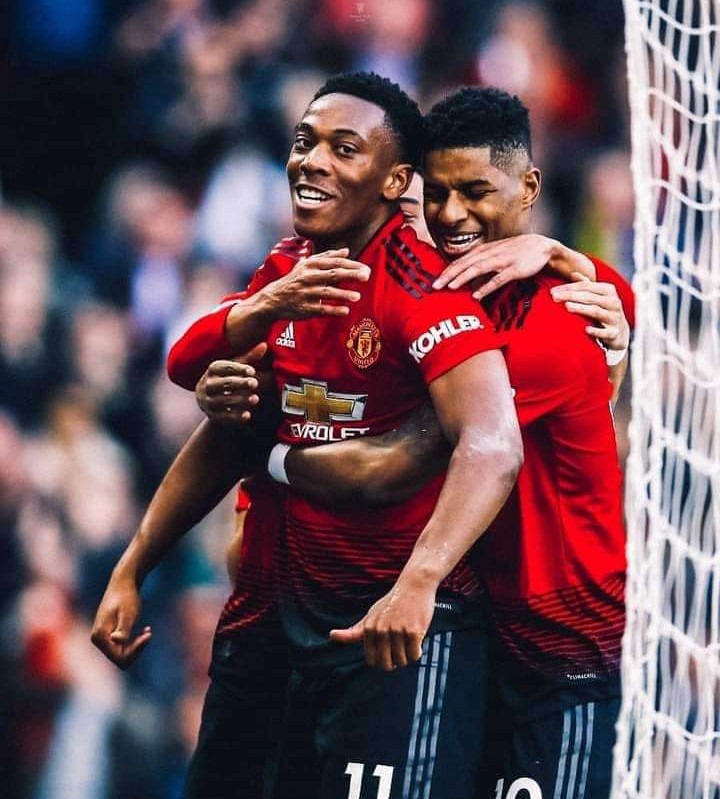 Arsenal vs Leeds.
A goal less draw in the first leg was enough to enable this two teams share points. A winning team in this game may today be seen. Arsenal have not been impressive in recent matches but may bounce back today. We expect a home win to Arsenal. They will record the full three points .
We predict Arsenal to win.
Southampton vs Wolverhampton.
Southampton have a good record against the Wolves. They shared points in a 1-1 first leg draw in a game that Southampton dominated. Southampton is expected to produce such beautiful game against them and they might win today.
We predict Southampton to win.
Everton vs Fulham.
A win to Everton will take them up and level points with Liverpool. They have two games in hand which shall be played this week and if they win both of them, they shall enter into top four. This is a clear indication of how Everton have been perfect this season. The Anceloti's men host Fulham who have been very poor. Fulham are in the relegation zone and may continue being in bottom with a loss today.
We predict Everton to win.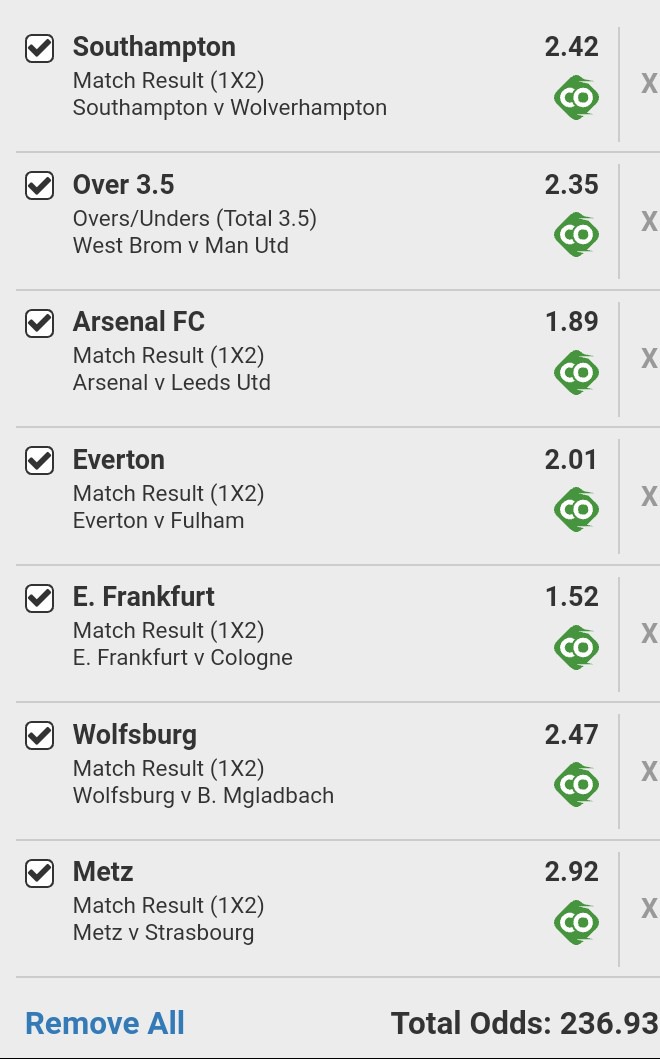 Frankfurt vs FC Koln.
Frankfurt have been an excellent team in this season. Having so far managed to gain 36 points and are 5th in the table, they shall be seeking to get into top four. A win from them today will strengthen their chances of getting into top four. Frankfurt might offer a great challenge to FC Koln men.
We predict Frankfurt to win.
Follow our page for more predictions and please share with your friends, hit the like button and leave a comment.
Content created and supplied by: Sports-Arena (via Opera News )