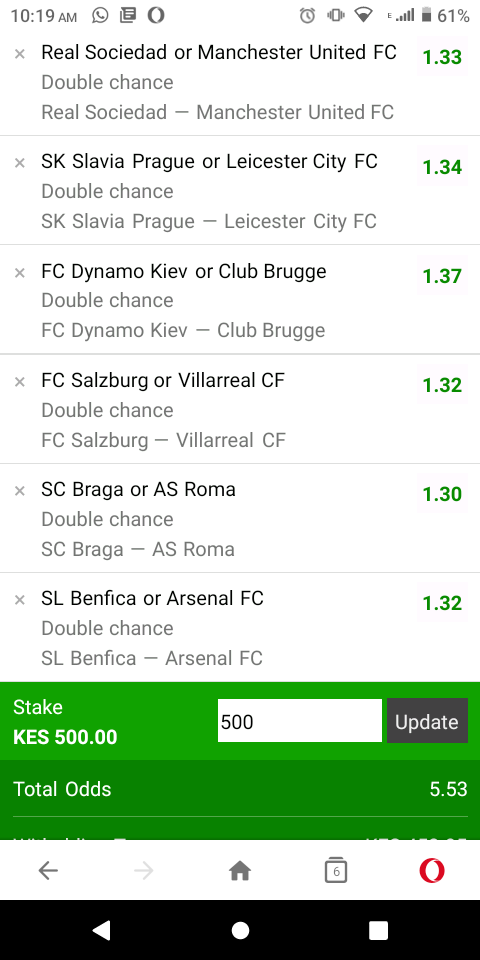 Today prediction of EUFA Europa league .This international Clubs they have highly competitive game which enable one to get highly score after one bet.This game of today has highly odds which result to high yield after stake with lower amount of money.Today prediction I have diced to select six team which have odd of five point five three.
This odd of five point five three seems to be small but the truth is that double chance ,you cannot loose you stake is approximate of hundred percentage sure bet.Double chance allow any team win the game you get you stake correct ,does not matter which team to team one can win the game.
Today prediction you can get two thousand after stake using five hundred to night using a bet site of you choice.Betting is addictive take care of and betting is not allowed to anyone which age of lase than eighteen years and below.
Content created and supplied by: Blogger017 (via Opera News )