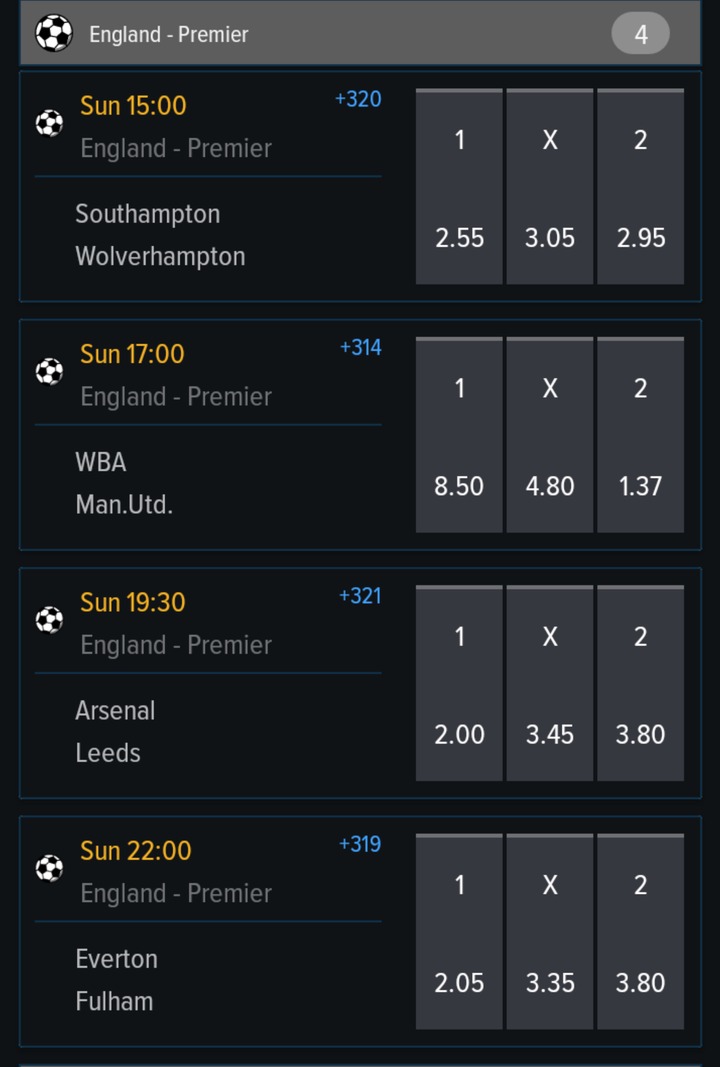 There are a variety of matches to choose from today especially for those who participate in Sports betting.Today we look at some of the games that are likely to earn gamblers good money However they are just predictions and games can go either way.
Westbrom vs Manchester United
This is a game that Manchester United needs to win and has to win.Despite the disappointing draw last time , Manchester United are a strong side away.They haven't lost any game away from home this season.Westbrom are a weaker side so this might be an easier win for United.
Arsenal Vs Leeds
Last time out,a Nicolas Pepe redcard affected the game plan and so Arsenal had to settle for a draw against Leeds who are an attacking side.Arsenal have not won in three of their last EPL matches.This is a Chance to redeem themselves and I see them winning.
Everton vs Fulham
Everton are in an averaged good form compared to Fulham.They also have a relatively good squad.They will be home and thus home advantage. I feel like Everyone will get a win here.
Southampton vs Wolverhampton
This is a tough match to predict.Last time Wolves were treated to a shock defeat by Southampton in the FA.This is therefore a perfect opportunity to bounce back .I settle for a draw however.What are your thoughts?
Remember to bet responsibly and stake on what you can afford to lose.
Content created and supplied by: WillyKim (via Opera News )