Today there are jackpot games taking place and its a good chance to make some money whether on bonuses or even the whole amount.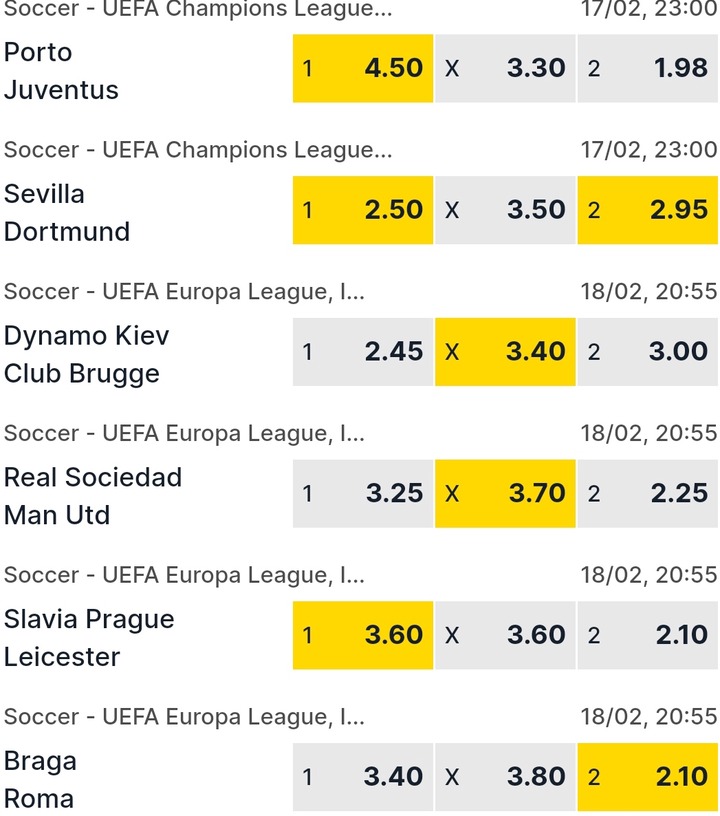 Porto vs Juventus
Porto welcome Juventus to their home turf in a highly anticipated match. Juventus have been good recent games but Porto have the capacity to surprise them especially with the fact that they are at home. There is a high chance Porto will win this round of the clash.
Sevilla vs Dortmund
Both teams in this fixture have the capacity to wim this match. A draw is not likely since both have been scoring in their previous matches. You can place either of the teams to win the match.
Dynamo Kiev vs Club Brugge
This match is one of toughest in terms of goals. There is likely to be very few goals in this match since both teams have almost equal strength and performance. A draw has the highest possibility in this match.
Real Sociedad vs Man Utd
Manchester united visit Real Sociedad in Spain in their first Europa league match. Man Utd have been on a good form in the premier league but this match is likely to end in a draw or Real Sociedad winning it given their performance in the last three games.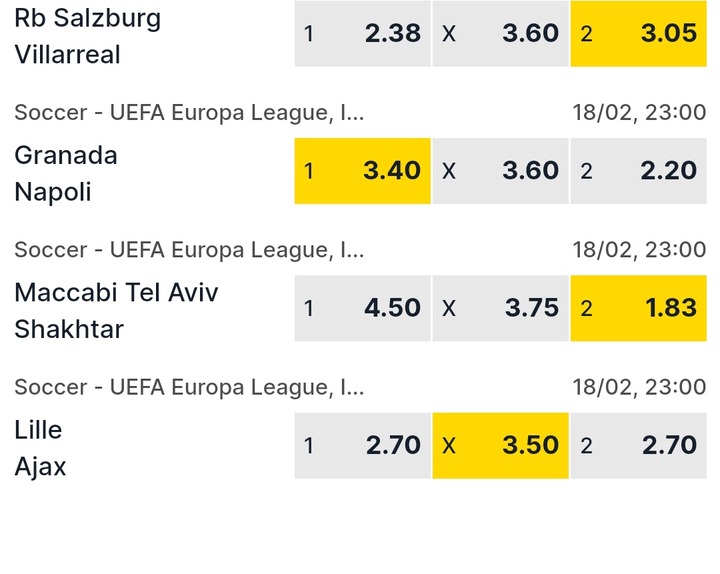 Content created and supplied by: Longneck (via Opera News )