The most profitable way of betting with no risk is known as arbitrage or sure betting, and is defined as 'the placing of wagers with different operators at odds which guarantee you a positive return whichever way the result goes'.
Right, let's start on our exploration of no lose betting and all its intricacies. It's not easy, there are some pros and cons to be aware of, and you'll need to work hard at it to be successful. But the rewards can be good if you can make it work.
So we want to know how to beat the bookie by placing a bet where whatever happens you end up winning. You might think it's impossible, but actually this form of betting has been around for a long time. 
There are a number of different ways of getting involved in betting where you can't lose - one is known as arbitrage betting, with the people that make money from placing winning no lose bets being known as arbers, and the others are in taking advantage of free bet bonus offers or in odds trading.
On this Article we'll be focusing on arbitrage betting, and before we get involved it's worth noting that most successful arbers don't look on their art as any form of gambling. To them it's a business, with a built in guaranteed profit from their 'work' that can build a big bank over the long term.
What Is Arbing Or Arbitrage Betting?
arbitrage, miracle bets, sure bets, sports arbitraging is a particular case of arbitrage arising in betting markets due to either bookmakers' different opinions on event outcomes or plain errors. By placing one bet per each outcome with different betting companies, the bettor can make a profit. As long as different Bookmakers are used for arbitrage betting, the Bookmakers do not have a problem with this. Each one will still make a profit because they've baked their commission into their calculations.''
So basically this means that to enjoy a no lose bet and get a guaranteed profit irrelevant of the final result, what you will be doing is betting on both outcomes in any type of match event. The bet will normally be placed with two different bookmakers, such that you win whatever the outcome. For example this might be in a tennis match, a head to head golf match, or in a soccer match on an Asian handicap bet. 
The same opportunities can be found in a number of other sports. By placing bets on two (or more) matches where the odds are high enough on both outcomes, you can cover all those outcomes and be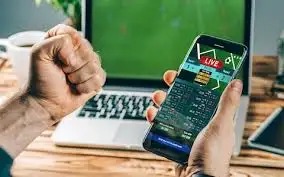 guaranteed to win.
You should note though that aiming to place arbitrage based bets that can't lose is not for the faint-hearted - it's a fast-paced process and to do it successfully requires lots of focus, time, experience, dedication and the ability to keep your discipline. Plus plenty of cash in betting accounts to make sure you can place the bets when they arise. 
Content created and supplied by: KULERNEWS (via Opera News )