Have you ever tried sport betting? Are you a part time fan or an addict? Well, whichever level you are in. here are some sport betting habits to avoid. As much as sport betting is a form of entertainment, with time the habit comes with bad habits that you need to steer clear to get the best experience in the industry.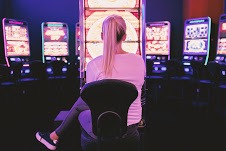 Sport betting is a multi-million venture and with the continuing internet penetration in rural areas. Betting is set to continue growing as fanatics continue to visualize the good life winning brings. However, there are two distinctive types of participants; the fans and ardent gamblers.
Here are some habits that you need to watch if you want to enjoy and gain from online sport betting.
Blind Betting on Popular Teams
Many bettors assume that the popular team will always win. However, this is never the case; you cannot perform blind sport betting on a team before you go through its historical performance data. There are many factors to consider in a team on top of past winning.
Teams are known to bring in new players and sell-off others. This can bring in mixed results. Player transfers can make the team stronger or weak. This is important when making your betting decisions.  The confidence you have on a popular team does not translate into winning.
Loyal Team Sport Betting
Many bettors have teams they are loyal to. When it comes to sport betting, do not place your bet based on the support you have for your team. Being a die-hard supporter cannot change the odds. Get the strength and weakness of each team; analyze them to arrive at a sound betting decision.
Donning your teams outfit does not guarantee a win; always be realistic and know the bet you place has nothing to do with the days' outcome. What's more; when your team is playing you tend to be generous on the amount you bet which is a bad habit to avoid in all sport betting activities.
Bad Sport Betting to Chase a Loss
Nit every bet that you place wins; losses are part of the bargain. However, you should not place a bad bet to chase a loss you made. Once you lose a bet, calm down first before you decide on where to place your bet next. Make sure you plan a fresh before you hop onto the next bet.
The amount lost can prompt you to make a streak of loses before a win. A loss cannot make you make an informed decision. Relax; look at the team trends before betting. Many make it a habit of continuous betting until they get the "desired" result. However, this is a surefire way of failing in sport betting.
Parting Shot on your Sport Betting Venture
Whichever reason drives you to sport betting, make sure you are not emotional when you are placing your bet. Always be sure you stand the best chance after doing real research. If you are relying on luck, it might take you forever to make any gains the lucrative industry.
Online sport betting is two way; you can make it or fail terribly. You cannot make it your full time earning stream. Use amounts that you are comfortable with in the event that you fail to win. What's more; ensure you only use legit platforms where payouts are guaranteed.
Content created and supplied by: Albertkim (via Opera News )