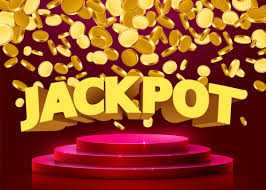 It is very difficult to ever predict what outcome of a game will be. It is even more difficult to predict the scores of a certain game. Just the thought of betting and you become a rich person can make you bet over and over even though you cannot predict the outcome but you have the hope of everything to be well.
Most jackpot have 13 or more games in hand for you to bet. You can decide to bet for yourself and if you ever get atleast 10 games correct you earn thousands of shillings.
The probability of anything has never been zero. Even if the probability of one winning a game is less atleast it is not zero so there is a great chance of one winning.
Tips on how you can win a jackpot.
1) Understand the game that you are going to bet for. Make sure you do not just bet to a game that you are not aware of. First of all you must have a knowledge about the game that you are betting for.
2) Make sure you choose a better odd. There are different firms that offer different odds. Go to the one's with better odds and do everything accordingly.
3) Look beyond the odds. Naturally all the odds show the strengths and weaknesses. Look beyond the odds and think of the impossibility. Anything can happen.
4) Make system betting. You can make the system bet for you. Try betting on yourself then later do the system betting it also helps.
5) Group betting. You can start a group come together analyse different games later bet when each one of you is comfortable.
6) Play more often. No matter how you lose stop giving up. Have hope and continue playing you may never know your day.
7) Listen to your instincts. Whatever you feel the fast one stop thinking of otherwise. Trust your instincts and you can make it.
Share this article!
Content created and supplied by: Elizabeth09 (via Opera News )