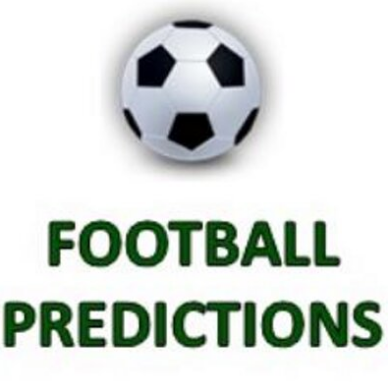 Advanced Betting: The Secrets of Successful Betting
The art of successful betting involves a time commitment towards figuring out the best betting strategy. At the end of the day, irrespective of how much information you might have; betting is a game of luck and should always be treated as such. Even the most likely tips can be proven wrong because of some dynamic that your handicapper didn't tell you about or was unaware of.
As a bettor, if you really want to win, you need to have something a little more solid than just the information you receive. This includes developing iron-clad strategies that you know are bound to succeed. Of course, your betting strategies really depend on the funds you have, the information you possess and most importantly what your state of mind is at the moment. Betting can get pretty serious for a lot of people and high running emotions can have you falter.
If you want to become a successful bettor, you need to have a plan of action that you should always stick to no matter what. You need to be calculating and ruthless in your approach so that you never misstep or make potentially devastating betting decisions.
You're Going to Lose One way or Another
In probability theory, there's a rule that dictates the likelihood of an event called the Law of Large Numbers. According to this rule, the more times you perform a certain experiment, the more likely it is that you will get your desired outcomes.
So for those who bet a lot and lose a lot; there will come a time when they will win at least once. For those who are winning and keep on betting, there will come a time when they will certainly lose. There is no way of escaping this rule and so everyone should be prepared for a heavy loss if they're serious about their betting.
Those on a lucky streak have more reason to think about this than other people because in the thrill of the moment we all have an unfortunate tendency to through caution to the winds. However, as they say; discretion is the better part of valor. Whenever you go on a lucky streak just keep a watch out for whether you're getting a carried away with your bets and becoming unduly optimistic or careless.
So before we can discuss betting strategies, you must always remember that losing is a necessary part of betting and there's nothing to change that. Nothing is foolproof; however, we can still outline some ways that are less risky than others.
Some Betting Strategies
There are five basic betting strategies that anyone can apply to help increase the chances of winning. The idea is to make a certain amount of money in as much time as you like, but when you start betting you really should have a final sum of winnings in mind.
Depending on how long you're willing to wait for your goal to be met is up to you, but there are methods of that will get you there quicker or slower. With a varying level of risk associated of course.
Betting Your Entire Bankroll
This is a very straightforward approach, here you bet all of your money at each round. If you win, then you get to take a hefty sum of money home on the very first go and there's no need to bet any further. If you lose, however, there is a huge loss that you should be prepared to incur because there might be no coming back from this.
As with any strategy, there is a time and place for everything. You should use this strategy when you're absolutely certain that you are going to come out as a winner. Although it's entirely possible that you might still lose this bet, it's less likely and sometimes it might just be worth the risk.
Fixed Money Wagers
This strategy involves betting a constant amount of money on each of your bets irrespective of whether you win or lose. This gives you a greater degree of control over your overall winnings and losses; you will also be prepared to make certain losses.
With this strategy there is a fixed incremental rise in your overall winnings assuming that you consistently win and if you base this strategy on solid information; you might just make more than you lose.
Fixed money wagers aren't really preferred by a lot of people because small increments are difficult to maintain. There's always this feeling in the back of your mind that you could've bet more and won more, but control is key for an experienced bettor. It's what separates the professionals from the amateurs.
Martingales
The Martingale strategy involves doubling your bet amounts each time you lose a bet. In this process, you can cover up your losses much quickly if a loss is accompanied by a win, however, if you lose successive rounds then your stakes can keep on getting higher.
It's a much more defensive way of betting than any other, in the sense that you only cover your losses faster rather than make money faster. Even then this overtly defensive approach can go south pretty fast if you're not lucky enough. This combines betting your entire bankroll with a fixed money wager with quicker losses and wins across the board.
Fibonacci Betting
Bet money according to the Fibonacci sequence. So if you've lost a certain amount of money in the previous bet, then you add the money lost to the next amount of money you will bet. In this way, if you manage to win a bet after a succession of losses; you would cover all of the lost money in the previous two bets.
The Fibonacci system is a much high-risk strategy than most, but it can pay off great dividends if you get lucky.
Proportional Betting
Proportional betting involves betting a fixed percentage of your entire bankroll that you can change as you begin to win or lose. So with successive losses, you can reduce the percentages to bet a successively decreasing amount of money to decrease the rate at which your losses are piling up. However, if you're winning then you can keep on increasing the percentage of the bankroll that you bet to build on the amount of money you can win at each step of the way.
The proportional betting scheme isn't either too offensive or too defensive a method to bet with. It doesn't look for quick money or a quick recovery from a loss and requires nerves of steel to continue playing with if you are continuing to lose.
In the long run, however, it's entirely possible to recover your losses and then some; if you can vary your proportions in an appropriate manner.
Conclusion
In conclusion, the efficacy of the betting strategy depends from circumstance to circumstance. Playing it too safe could have you make less money and taking on a more liberal strategy with your betting could have you incurring losses that you might not ever recover from.
Before deciding what strategy you ought to take, try experimenting with some of these techniques to judge for yourself the effectiveness of each. Over time, you will begin to realize which methods are far better than others and which you prefer.
Sporita is one of the best football match prediction websites. We use Big Data analytics to provide our clients with exclusive football betting tips to help them make better bets and bigger pay-offs. Visit our website today for more information on our services or register today for the best football match outcome prediction in the markets..
Content created and supplied by: Football-Predictions (via Opera News )