Gangwon FC enter this game following a 1-1 K League 1 tied result vs Suwon Samsung Bluewings.
Gangwon have been conceding pretty frequently of late, although they've also found ways to convert their own chances into goals. Analysis of their previous 6 games shows that Gangwon have been punished defensively in 6 of them while also getting on the scoresheet in 5 of those games.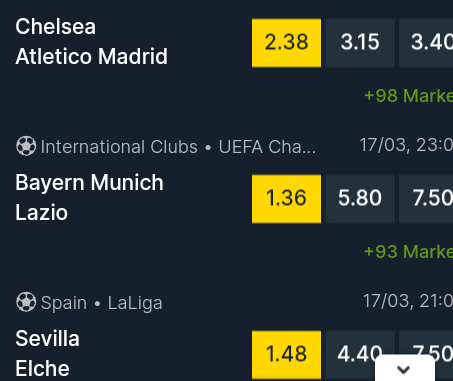 A look at their previous results shows us that Gangwon FC have not lost a league tie with Seongnam FC in their previous 3 matches and haven't won at home in the past 2 league matches.
Seongnam FC will go into this game following a 1-2 K League 1 win with the defeat of Suwon FC in their most recent fixture.
A sequence of reliable performances by the Seongnam FC defence has resulted in their 'goals against' tally amounting to 4 from their past 6 outings overall. Over that same period of time, the number of goals that they have scored themselves is 7.
Head to head
An examination of their past head-to-head meetings stretching back to 31/03/2019 shows us that Gangwon FC have won 3 of them and Seongnam FC 1, with the number of drawn games being 2.
A sum of 12 goals were shared by the two clubs during those clashes, with 7 from Gangwon and 5 coming from Seongnam.
Team News: Gangwon FC
Gangwon FC manager Byung-Soo Kim does not have any fitness concerns at all ahead of this match thanks to a fully injury-free group to choose from.
Team News: Seongnam FC
Owing to a completely injury-free squad to choose from, Seongnam FC boss does not have any fitness worries at all ahead of this match.
Prediction
Here is a game where Seongnam FC will do well to break down this Gangwon FC lineup who I think might well get the vital goal that wins it.
FC Seoul are hoping to win again after their last result, the 0-1 K League 1 victory over Incheon United.
Yong-Soo Choi's FC Seoul have seen rewards for their attempts on goal 6 times in their prior 6 outings. At the other end, the tally of goals that have been scored against them in those games amounts to 8.Going into this contest, FC Seoul haven't been beaten in the league by Gwangju FC in their last 3 games.
Since suffering a loss in their previous game against Jeonbuk Hyundai Motors in K League 1 action, Gwangju FC and their fans will hope to get a better result this time.
It has become apparent that Gwangju FC have suffered from a lack of goals over their last six encounters, recording the unsatisfactory return of just 4.
Head to head
A review of their past head-to-head clashes going back to 02/10/2016 tells us that FC Seoul have won 4 of these and Gwangju FC 1, with the tally of draws standing at 1.
An aggregate of 17 goals were yielded between them in this period, with 11 from FC Seoul and 6 netted by Gwangju.
Team News: FC Seoul
Yo-han Go (Knee Injury) and Ikromzhon Alibaev (Surgery) aren't available for FC Seoul gaffer Yong-Soo Choi.
Team News: Gwangju FC
Thanks to a fully healthy squad ready to go, Gwangju FC boss Hak-bum Kim has no fitness concerns to speak of coming into this game.
Content created and supplied by: Mkangai'sOfficialSite (via Opera News )