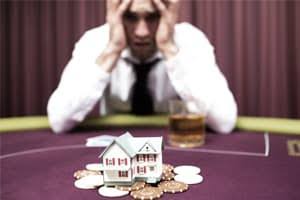 What is Problem Gambling?
Problem gambling is the uncontrollable urge to gamble despite negative consequences in a person's life.
Gambling addiction can contribute to poor mental and physical health, loss of money, and problems with family, friends and co-workers.
Parents neglect family duties to provide for their families so as they play gambling because when someone gets addiction it becomes pleasurable for them to gamble almost all the time.
2.How Many are Affected?
1 million California residents suffer from problem gambling.
2006 California Problem Gambling Prevalence Report
There are an estimated 6-8 million problem gamblers in the US.
National Council on Problem Gambling
3.What are the Signs?
Signs that a person may have a problem include difficulty controlling his or her gambling, lying to family, friends and others about how much time and money are spent on gambling, and spending a great deal of time thinking about gambling and planning the next opportunity.
Content created and supplied by: Russel254 (via Opera News )