Hae guys,I hope you all fine this beautiful Sunday,if your day is not good,just stay focused and it will okay.
Before we start I hope you have clicked the Follow button so that you can get more football predictions.
Betting as many people know is a way to make money online by predicting single,multibet and even Jackpots of which you are best fit and comfortable.
Remember to bet responsibly.Choose wisely, don't bet on many teams to avoid lossing.On how the football matches are on both leagues, don't Stake with much money, stake with cash ready for anything.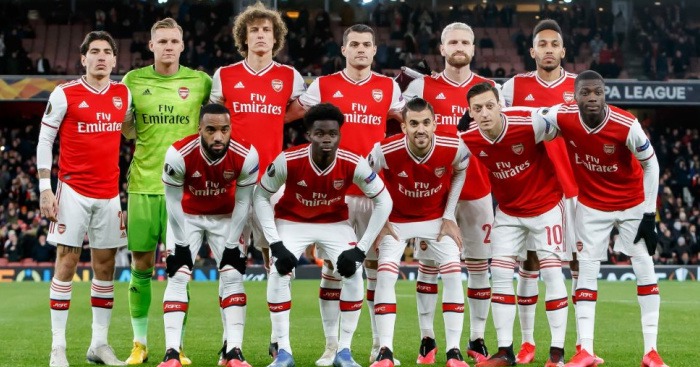 Arsenal courtesy.
Here are my predictions
Fulham vs Everton-pick GG
Sheffield United vs Westham-pick GG
Leeds vs Arsenal-Arsenal has high chances to win,my prediction is for Arsenal
Inter vs Torino-pick Inter or GG
Hellas Verona vs Sassuolo-This game has high chances of many goals,my prediction their is Ov2.5
Napoli vs Ac Millan-pick GG
Dijon vs Lens-pick GG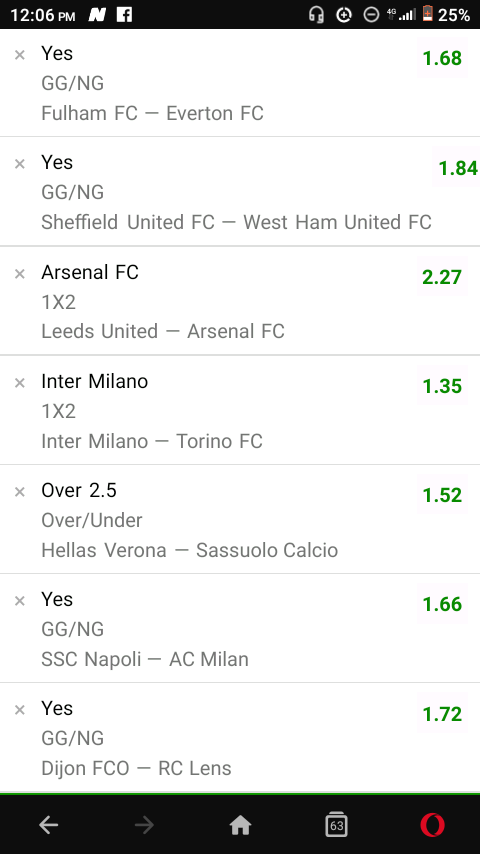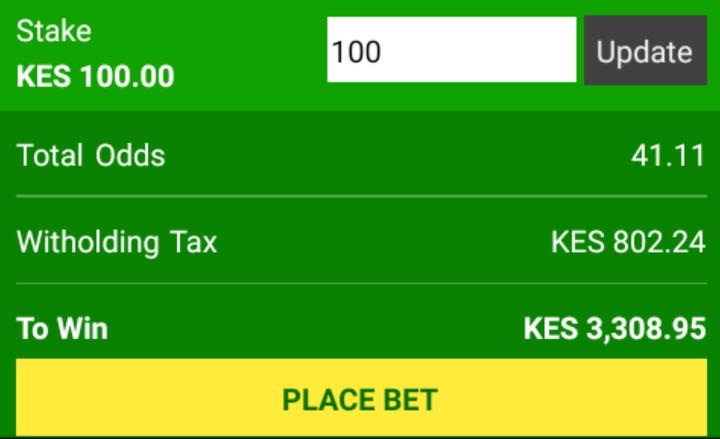 Screenshot courtesy.
You can choose from my predictions and add to yours.Otherwise, hope I have helped you.
Share your opinions in the comment section.Follow for more predictions.Thanks.
Content created and supplied by: Michaelwasari (via Opera News )