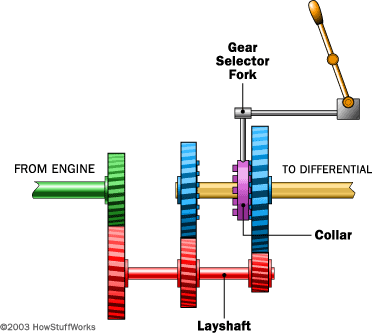 Gears are used for transmitting power from one part of a machine to another. In a bicycle, for example, it's gears with the help of a chain, that take power from the pedals to the back wheel. Similarly, in a car, gears transmit power from the crankshaft (the rotating axle that takes power from the engine) to the driveshaft running under the car that ultimately powers the wheels.
You can have any number of gears connected together and they can be in different shapes and sizes. Each time you pass power from one gear wheel to another, you can do one of three things
Increase speed:
If you connect two gears together and the first one has more teeth than the second one (generally that means it's a bigger-sized wheel), the second one has to turn round much faster to keep up. So this arrangement means the second wheel turns faster than the first one but with less force.
Increase force:
If the second wheel in a pair of gears has more teeth than the first one (that is, if it's a larger wheel), it turns slower than the first one but with more force.
Change direction:
When two gears mesh together, the second one always turns in the opposite direction. So if the first one turns clockwise, the second one must turn counterclockwise. You can also use specially shaped gears to make the power of a machine turn through an angle. In a car, for example, the differential (a gearbox in the middle of the rear axle of a rear-wheel drive car) uses a cone-shaped bevel gear to turn the driveshaft's power through 90 degrees and turn the back wheels.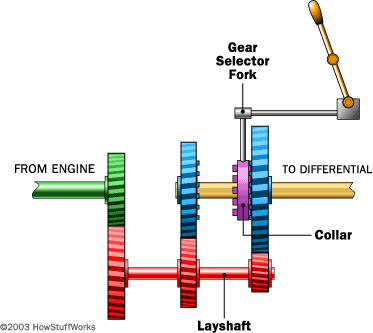 Content created and supplied by: Kelvinkiash (via Opera News )