This two vehicles are known to be sisters because of there similarities in body size. However, there are some differences between the two that one should know about. Firstly, Toyota Noah is a work vehicle because of its ground clearance which is more than that of the Voxy. Toyota Voxy also has the huge headlamps which sets it apart from the Toyota Noah.
Look at This two Cars you'll know the differences.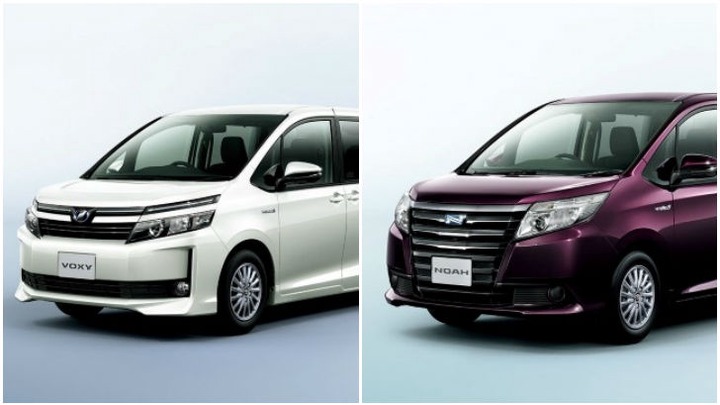 The Body of the two looks similar but the body kit of the voxy makes the voxy have a low ground clearance. Also as it is clearly seen the voxy has large headlights compared to its sister.
There interiors are much likely the same but one has comfortable seats than the other. That would be the Voxy. they both come with 8 seats accommodation, Noah comes with 8 or 5 seats accommodation but Toyota Voxy is more roomier than the Noah Thus makes the Voxy more comfortable to travel in.
The engine capacity of the 2 are 2000 cc or the 1800 cc of which both can be connected to a 4WD or 2WD gearbox.
if I were to choose i'll goo for comfort ability and my choice will be the Voxy.
Content created and supplied by: rjack (via Opera News )